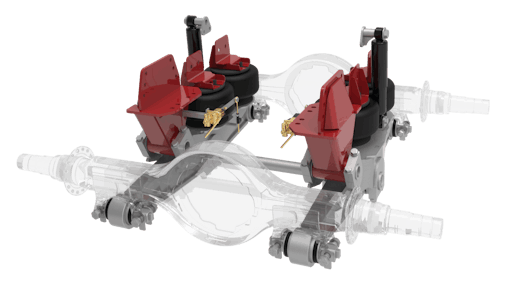 Link Mfg. Ltd.
Link Mfg., Ltd. announces the introduction of its Redline Performance Series Suspensions that include a broader selection of weight capacities for its Air Link tandem drive axle suspension and Atlas single drive axle suspension. The company has created a dedicated charity dubbed "Link Cares" that will contribute a portion of the profits from all Redline Performance Suspension annual sales to the National Fallen Firefighters Foundation (NFFF). 
Offers new weight ratings as a response to market demand and unique combinations of equipment and apparatus used by individual fire departments
Provides better overall handling, maximum ride comfort and enhanced safety for firefighters
Helps improve life expectancy of bodies and aerial equipment on fire trucks
Proven to isolate chassis platform and contingent structures from stress-inducing impacts encountered on- and off-highway
100% off-highway rated
Dual height-control valves help maintain proper ride height and vehicle leveling
Convenient air dump capabilities allow some of today's higher-profile apparatus to kneel under older garage doors with less clearance
Features polyurethane bushings and treated with Link-KOAT migratory self-healing metal treatment which provides corrosion resistance and rust protection
Polyurethane bushings resist solvents, require no lubrication or maintenance, and are more durable 
Air Link Redline tandem drive axle suspension
Available in carrying capacity of 62-85K
Features a unique air spring over walking beam design
Fully integrates with Dana, Meritor, SSU and Mack axle
Provides smoother ride, higher roll stability, maximum articulation, better traction and lower maintenance requirements
Air-over-walking-beam technology uses large, high-volume, low-frequency air springs to deliver consistently stable and comfortable ride on any terrain
Atlas Redline single drive axle suspension
Carrying capacity range of 31.5-35K  
Designed from the ground up to meet demanding life of fire and rescue vehicles
Fully integrates with Dana and Meritor axles
Provides suitable air suspension solution for aerials and pumpers that need to carry longer ladders and more equipment on a single rear axle chassis 
Extra-wide bearing surfaces
Offers high yaw stability, resulting in stable and predictable cornering
Robust design provides enhanced ride quality, superior cab protection and significantly reduces departmental maintenance expenses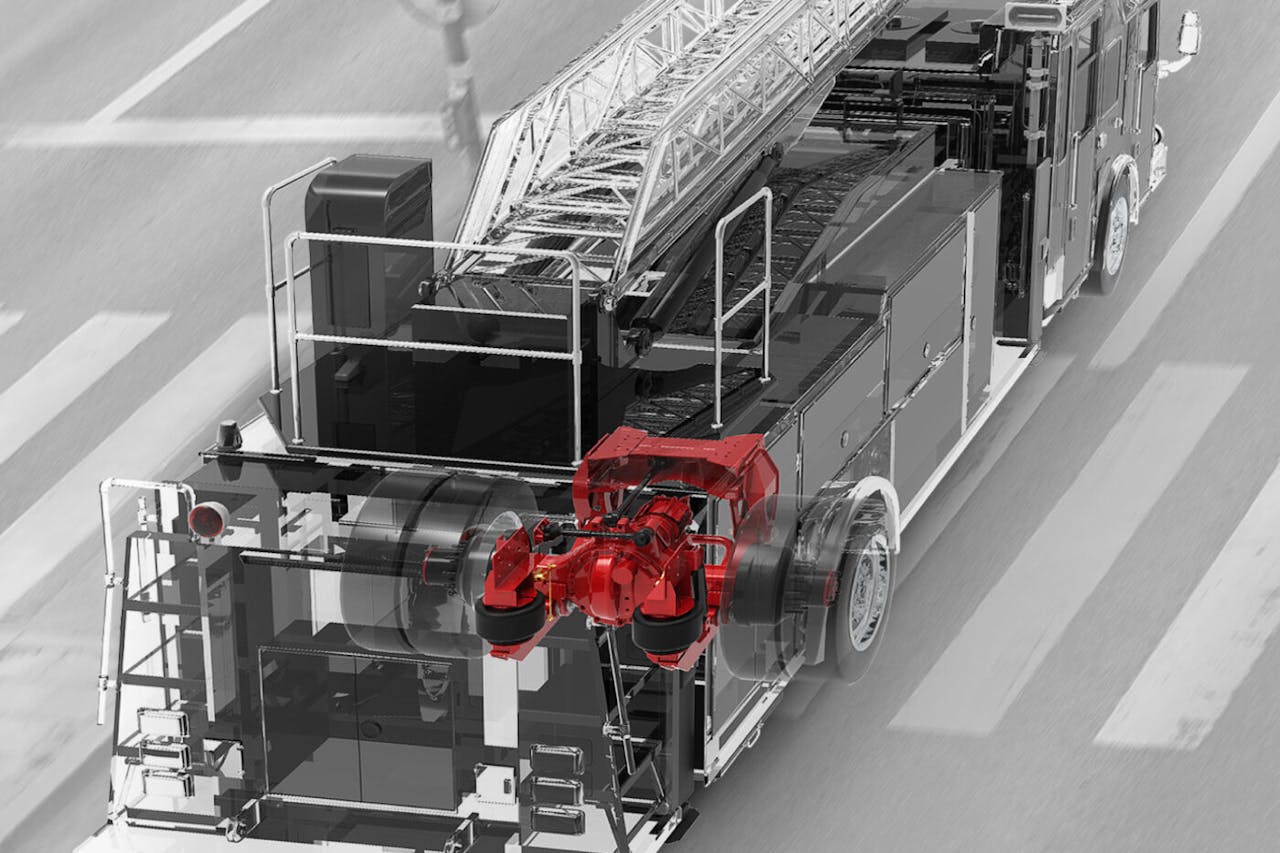 The Atlas Redline single drive axle suspension has a carrying capacity range of 31.5-35K.Link Mfg. Ltd.

Request More Information
Fill out the form below to request more information about
Link Redline Performance Series Suspensions