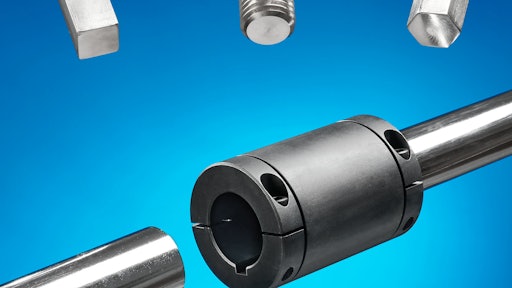 A full line of precision sleeve couplings that now includes new bore styles to accommodate hex, square, threaded, and different size shafts has been introduced by Stafford Manufacturing Corp.
Features solid center section with the Accu-Clamp design which incorporates integral self-centering clamping collars at both ends for mating two shafts with zero backlash and axial runout less than 0.001 TIR
Easy to adjust and securely clamp
Full line includes a straight smooth bore with keyway and new stepped, hex, square, and threaded bore versions
Offered in 1-PC, 2-PC, heavy-duty, and customizable styles
Available machined from aluminum, steel, and stainless steel
Provides close tolerance fit on ground shafting from 0.5-1.5 in. (1.3-3.8 cm) O.D.
Request More Information
Fill out the form below to request more information about
Stafford Precision Sleeve Couplings