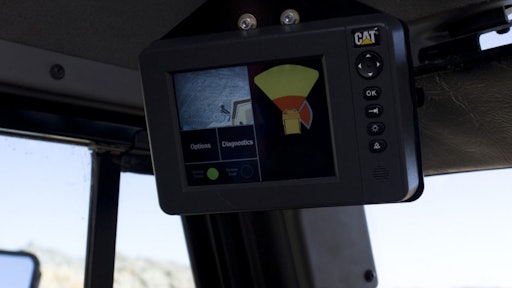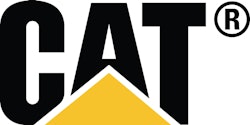 Caterpillar announces availability of Cat MineStar Detect Object Detection systems for additional Cat machines and virtually all brands of mobile surface mining equipment. Previously unsupported Cat machines as well as other brands of machines can now be equipped with the cameras, radars and in-cab displays that deliver increased site awareness to mobile equipment operators.
Object Detection kits are available with one to four cameras and as many as eight radars for applications ranging from small auxiliary equipment to ultra class mining trucks. Functionality remains the same as the proven Object Detection system equipping Cat mining trucks from the factory and available as a factory option on several Cat wheel loaders and wheel dozers.
The expanded line of retrofit kits enables enhancing safety and standardizing mixed fleets for the benefit of operators and maintenance technicians. Object Detection is wholly contained on the machine and does not require the installation or operation of any off-board infrastructure. The system is fully supported by Cat dealers.
Object Detection works
Detect Object Detection is designed to work during machine startup and when a machine is traveling at low speeds. The system employs radar capabilities to automatically detect hazards such as other equipment or vehicles within critical zones around the machine—in front, at the rear and each side. The system also presents specific camera views to show the operator where potential hazards are detected. A proximity bar on the in-cab display flashes yellow or red, depending on the distance of the detected object.