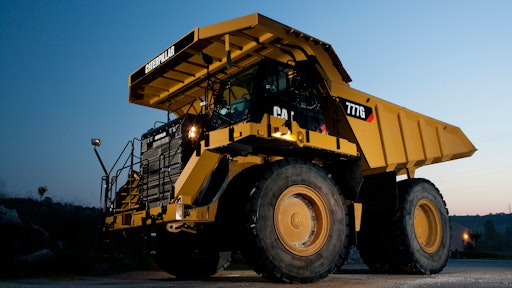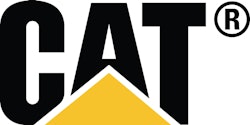 Caterpillar
now offers factory installed fire suppression systems on certain models of Cat surface mining equipment. The integrated designs by
Caterpillar
engineers help ensure high reliability and extended durability of the systems. The factory installation option also speeds machine delivery by cutting time required for field installation.
Current Cat machines offered with factory installed fire suppression systems include the D10T2 Dozer and the 777G Off-Highway Truck. Plans call for offering the factory installed systems on additional Cat mining machines, such as the D11T Dozer. For these machines, the ANSUL CHECKFIRE 210 Detection and Actuation system is installed with the ANSUL LVS Liquid Agent Fire Suppression System. The LVS fire suppression system agent provides both fire suppression and superior cooling of superheated surfaces while blanketing the fuel and cutting off oxygen to help prevent reflash. Caterpillar and ANSUL personnel worked closely to optimize system configurations and validate spray coverage.
Caterpillar design integration ensures that adequate and structurally validated space is allotted per Caterpillar engineering standards for routing and securely mounting fire suppression system components—detection wire, suppressant lines and nozzles. And factory installation eliminates days of disassembly and reassembly work for installation of hardware. For example, factory installed fire suppression can put a D10T2 to work about three days faster. On-site certification by an authorized ANSUL distributor is required after machine commissioning.