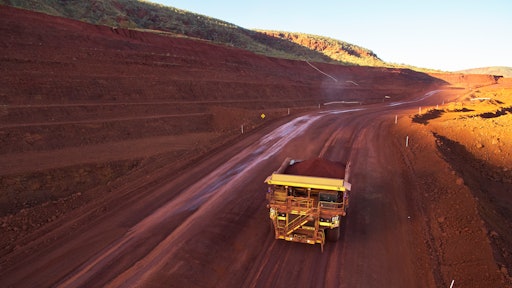 Fortescue Metals Group Ltd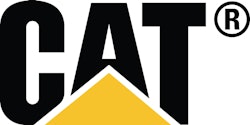 The Fortescue Metals Group (FMG) iron ore mine in Western Australia has moved 1 billion tonnes (1.1 billion tons) of material using Caterpillar Inc.'s Cat MineStar autonomous haulage technology, Command for hauling. The fleet of autonomous trucks have also traveled over 33.5 million km (20.8 million miles) without a single safety incident.
Use of the autonomous haulage system has provided a 30% improvement in productivity for FMG. It is also aiding the company in achieving its goal of increasing operational efficiency.
Mining has been seen as an optimal candidate for autonomous vehicles for many years due to the repetitive nature of the tasks involved and the work site being private and/or secluded—minimizing interaction with other vehicles or drivers, as is the challenge with on-highway vehicle automation.
Read more: Electric and Autonomous Vehicles in Mining
How the technology works
Haul trucks equipped with Command for hauling are capable of completing a variety of tasks on the mine site without an operator on board. The trucks can respond to calls to a shovel which will load the vehicle with material; move into position, haul to dump points; and even report maintenance needs.
Trucks are able to maintain optimal operating speed and safe following distances at all times, ensuring safety.
Efficiency improvements are possible due to the ability to have tighter truck exchanges and elimination of shift changes.
A longstanding partnership
FMG first implemented the Caterpillar autonomous haulage system in 2012; since then it has expanded its fleet of autonomous trucks to 137. The company anticipates having 175 autonomous trucks at two of its mine hubs by mid-2020 which would make it the first iron ore company in the world to have a fully autonomous haulage operation.
A contributor to the expansion of FMG's use of the system is the interoperability it provides. Interoperability makes it possible for Cat technologies to be used on any brand of equipment, work on the Cat machines already in the field, and integrate with mines' existing systems and processes. Because Command can operate on trucks made by other manufacturers, FMG's existing fleet of Komatsu 930E haul trucks can operate alongside its Cat 789D and 793F trucks.
Komatsu has also been developing autonomous haulage technology for several years, and reached its own milestone in 2018.
Caterpillar autonomy experts work with FMG to implement change management procedures and to ensure people and processes are optimized for the use of technology. Caterpillar and Cat dealer WesTrac have experts on site to provide support and training for the FMG team, while a broad technology support team based around the world is available for 24/7 support.
"Caterpillar values the strategic relationship it has developed with Fortescue," said Jean Savage, Caterpillar Surface Mining & Technology Vice President in the original announcement from Caterpillar. "The technical collaboration between Fortescue and Caterpillar has contributed to Fortescue's efficiency gains, increased productivity and most importantly, enhanced safety."