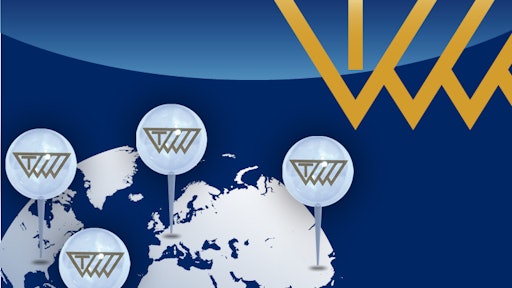 Trelleborg, global developer and supplier of tire and complete wheel solutions for the agricultural industry, announces the release of three new apps at the leading agricultural exhibition, Agritechnica 2013, taking place from November 10 to 16 in Hannover, Germany.
Trelleborg demonstrates its commitment to digital tools and mobile communication by enhancing its digital offering. It is launching three new apps - Tire Efficiency, Dealer Locator and Attraction - and updating its existing apps - Load Calculator, Tire Book and Tire iBrochure.
Roberto Angelucci, Digital Marketing Manager at Trelleborg Wheel Systems, says, "At Trelleborg, we believe that digital interaction is now fundamental to agriculture. Farming professionals are becoming more and more interested in the latest on-line tools. We are extending our digital offerings to provide farmers with a complete set of advanced, user-friendly and free services to improve the outcome of their agricultural operations."
Trelleborg's new Tire Efficiency app measures the benefits provided by Trelleborg tires both in terms of cost savings and reduced working time, benchmarked against alternative tires available on the market. The user can select the size of their farm, the specific operation such as plowing or road transportation, as well as working time and several other parameters.
The Trelleborg Dealer Locator app identifies the Trelleborg tire dealer nearest to a selected location. The new app, using Google maps technology, suggests in a user-friendly and easy way the shortest route to reach the dealer, giving the user all contact information. The locator app also offers a real-time professional farming weather forecast including temperature, potential evapotranspiration, relative humidity, wind direction and speed.
The Attraction App is a multilingual e-reader published by Trelleborg to update farming professionals on the latest product innovations and agricultural industry trends. The interactive version allows navigation, at the swipe of a finger, through technical advice, interviews, articles and product information.
All the new apps feature a revised design and user interface that allows farmers to share their favorite content and test results with friends and colleagues by e-mail, via Facebook or Twitter.
Trelleborg's updated Tire Book and Tire iBrochure apps, specifically designed to provide farming professionals as well as specialized tire and machinery dealers, with comprehensive information on Trelleborg's complete tire range along with useful advice. These are now available in several different languages.
The updated Trelleborg Load Calculator app, which is designed to calculate load per axle according to a tractor's configuration, recommending the optimum pressure for the selected application, is now available in 12 languages including Dutch and Brazilian Portuguese.
Starting from November 2013, these three apps will be available for a variety of smartphones and tablets using iOS or Android operating systems.
Trelleborg will launch the new apps for the first time in a dedicated digital area on its booth, E06 in Hall 9 at Agritechnica, giving visitors to the show the chance to sample them all.