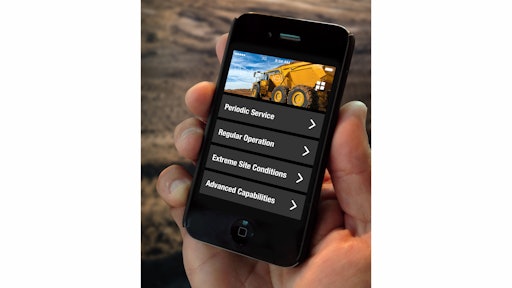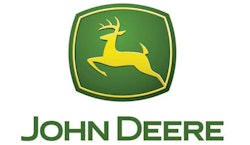 As part of John Deere's ongoing commitment to enhance efficiency and productivity on the job, John Deere Construction created the GoHaul mobile application for E-Series Articulated Dump Truck (ADT) customers. From daily service tasks to operator safety, the app will help users get the most out of their ADT.
The free-of-charge GoHaul mobile application is available for iPhone and Android devices and acts as an operator's quick reference guide, allowing contractors instant access to information about their E-Series ADT. The application boasts a number of features, including a walk-around checklist for daily service items, a guide to better understanding unique John Deere E-Series ADT features, and tips to customize the ADT operating experience to maximize productivity during regular operations or extreme conditions.
"Whether you're an operator, site foreman, or fleet manager – this E-Series ADT app will help make your life easier," says David Wilson, ADT Product Marketing Manager, John Deere Construction & Forestry. "GoHaul will help your ADT move more dirt for less money while maximizing operator comfort."
The GoHaul application is available for free download in the iTunes Store and Google Play.