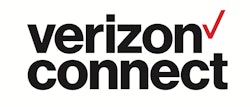 The first step in optimizing the modern mobile enterprise is to connect everything in the ecosystem – from vehicles and heavy equipment to the people in the field and the work itself. Telogis founder Newth Morris introduced a number of new products that take the foundation laid by connectivity to the next level by feeding the data back into the system to optimize and streamline operations during his keynote at Telogis Latitude, the company's annual business conference.
"This year's focus is really on democratizing planning by making optimization tools easier to use and more accessible throughout the enterprise, enabling customers to become true 'learning enterprises,'" said Morris. "By taking every point of information that's collected throughout the day from orders, delays, traffic patterns, delivery times, job sites, approaches and everything else that goes into managing a modern mobile enterprise and then feeding that information back into our platform, the system 'learns,' creating smarter, and more efficient plans for tomorrow and down the road." 
During the Telogis Latitude keynote, Morris announced new extensions to the Telogis platform including:
Telogis LiveETA
Telogis LiveETA (Estimated Time of Arrival) is a mobile application that provides real-time ETA updates for the end customers of delivery and service companies as an extension of the Telogis platform. Telogis LiveETA gives mobile enterprise customers the ability to confirm the scheduled appointment time, provide the current location, name and a photo (if desired) of the en-route driver, while providing updates on any significant changes in the ETA. More accurate ETA information gives end customers visibility and control, while instilling trust and overall satisfaction. The LiveETA incorporates customizable alert settings and workflows ensuring a consistent and positive user experience. Telogis LiveETA is available today for download to iOS and Android devices.
Telogis Appointment
Telogis Appointment allows customers to query and choose appointment booking windows for new jobs that fit into existing routes. The new versions being announced at Latitude include Telogis Appointment as an API, a back-office application as well as a customizable mobile application for customers' end customers. Telogis Appointment has several new features including advanced time-focused functionality that allows companies to meet their end-customers' desire for choice, flexibility and tighter delivery time windows. Appointment adheres to configurable business rules that meet business objectives including profitability, cost or time window adherence with near real-time results enabled by Telogis' powerful RouteCloud Optimizer. 
Telogis Navigation - Global Edition
Telogis Navigation Global Edition (Telogis Nav GE) is the latest application version in the Telogis suite of commercial navigation products. Available on Android and iOS, Telogis Nav GE supports North American and now various international markets, providing an enhanced navigation experience through tight integration into Telogis Sites. Telogis Sites enables site-specific navigation, with audible driver alerts that dramatically reduce on-premise damage and accident claims, while improving last mile productivity. This seamless integration provides commercial drivers with the most sophisticated navigation experience to date. The updated interface is targeted with end-users in mind and Telogis continues to receive their direct driver feedback on road conditions and bridge heights. Telogis Navigation continues to boast the largest driver community in the commercial navigation space today.
Telogis Status
The Telogis Status app is designed for both iOS and Android devices and integrates to work in concert with existing Telogis work order management tools. Telogis Status provides the people who are managing teams in the field with a clear view of time spent on a given job and the individual tasks that make up each job. This level of detail is perfect for streamlining billing, optimizing routes and schedules, budgeting and payroll and understanding which team members are doing what, how much time is spent on each task and to which client it can be billed. Integration options allow Status to share data across multiple Telogis platform applications or with back-office and third-party enterprise solutions. 
Telogis Latitude is an annual gathering of some of the world's most well-known mobile enterprises, Telogis' automotive OEM partners and other industry executives taking place this week at the St. Regis Monarch Beach Resort in Dana Point, CA.