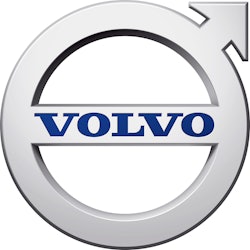 The Volvo Group has published its sustainability report showing the group's efforts in responsible enterprise, social commitment and sustainable development. This report highlights Volvo Group's strategy for sustainable transport solutions, renewed and more extensive commitment to the WWF, as well as a new program for social commitment focused on the group's business needs. 
The sustainability report is a supplement to the Volvo Group's annual report. The report describes how the Volvo Group focuses on financial, social and environmental sustainable development and is a key platform for dialog with investors, employees, business partners and other stakeholders.
"Sustainable products and services are key to enabling us to handle the serious global challenges we face," says Malin Ripa, Senior Vice President, CSR Management. "They are also essential if we are to remain competitive in the future as our customers' demand for sustainability increase."
Some of the significant events from the sustainability report for 2014:
The positive results from the WWF Climate Savers program, 2009 to 2014, and a new and more extensive agreement that is unique to the automotive industry.
ElectriCity – an exciting cooperation in which the industry, research and society develop and test new solutions for sustainable public transport for the future. June 15 will see the launch in Gothenburg of a completely new bus route using quiet, exhaust-free buses that will collect passengers indoors and operate on renewable electricity.
As part of the Volvo Group's social commitment, the cooperation with Sida and UNSAID to offer apprenticeship program for services technicians will continue. This time in Zambia.
AstaZero, inauguration of the world's first full-scale testing facility for conducting road-safety tests.
The report is available at Volvo Group Sustainability Report 2014.