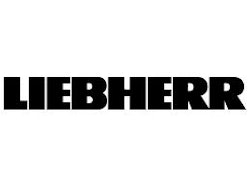 Liebherr Construction Equipment Co., a sales division of one of the leading manufacturers of earthmoving equipment and a supplier of innovative user-oriented products, announces a new distribution partnership with Power Screening LLC.      
Power Screening, the Rocky Mountain equipment distributor that has built a strong reputation in the crushing and screening industry since 1984, is expanding its product offerings. The company has partnered with Liebherr Construction Equipment Co. to represent the full range of Liebherr's earthmoving and material handling equipment in Colorado and northern New Mexico. The partnership will allow both companies to tap into additional market segments and grow their customer base in new territories
Headquartered in Henderson, CO, with a second branch location in Albuquerque, NM, Power Screening offers sales, rentals, parts and service support for the full Liebherr line including excavators, dozers, material handling equipment, wheeled and crawler loaders. 
"We are excited to be expanding our product line and growing our market presence with such a quality brand of equipment as Liebherr," says Jerry King, President of Power Screening. "With our aftermarket parts capabilities and experienced service team, we are in a great position to support the existing Liebherr machines in our territory as well." 
Peter Mayr, President of  Liebherr Construction Equipment Co., states, "Our new business relationship with the great team at Power Screening is one that will allow us to provide high quality equipment and customer support across these new territories."