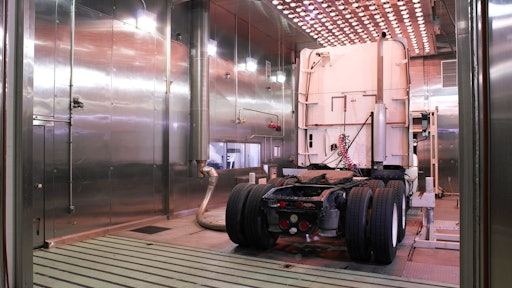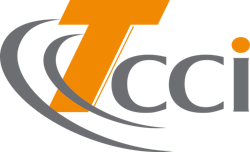 T/CCI Manufacturing, a global leader in the design and production of heavy-duty air-conditioning compressors, has acquired a Climatic Vehicle Chamber for on-site testing of products and equipment. This state-of-the art facility, located in Decatur, IL, allows T/CCI to conduct rigorous testing of HVAC systems simulating extreme conditions to ensure optimum performance, durability and reliability of its products.
The chamber will perform and test ambient and road conditions to make sure HVAC systems meet customer specifications, federal requirements and that systems are functioning at best capacity. Simulation testing includes climatic, wind, temperature, humidity and all possible road loads. It will also help to continuously test and improve engineering and design functions.
"The purchase of the Climatic Vehicle Chamber allows us the convenience to test and re-test our products with repeatability to ensure we are providing customers, across industries, with the best possible product," T/CCI President Richard Demirjian says. "Through this process, we can make certain our products continue to provide comfort and safety in desert conditions to the arctic cold and roughest mountain terrain. We can be sure our compressors can take a beating and still do their job so our customers can do theirs."
The Climatic Vehicle Chamber has temperature control from -30 to 50 C, and can create airflow up to 160 kph. The dynamometer has front wheel, rear wheel, all wheel, and tandem axle capability. The large test chamber is 23 ft. 9 in. wide, 39 ft. 8 in. long and is equipped with a modern data acquisition system where custom tests can be programmed for virtually any test cycle.
The chamber will primarily be used to test HVAC systems in heavy trucks, construction and agricultural equipment, as well as passenger cars. "This investment will [not] only provide us the best technology to endure reliability of current products but position us for continues growth through development and testing of new products," Demirjian adds.