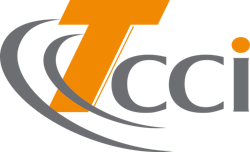 T/CCI Manufacturing announces the opening of a customized Advanced Testing Center to meet customer specifications and validation requirements and to develop new compressor and HVAC products.
T/CCI's Advanced Testing Center is one of only a handful of comparable testing sites in the world and will help develop and optimize customer systems for efficiency, durability, quality, and cost-effectiveness at a fraction of the cost of traditional wind-tunnel testing. The center's dual systems have 50 kW capability and are able to precisely recreate real-world conditions without the power requirements, overhead, and risk associated with wind tunnels.
T/CCI expects the fundamental testing equipment to bring even greater value to customers by building on the more than 100 years of experience with HVAC testing and compressor development located in Decatur, IL.
"Testing in tunnels and over the road is really expensive—the vehicles themselves cost multi-million dollars just to build," said T/CCI President Richard Demirjian. "With this one-of-a-kind center, we are able to test key measurables in a wide variety of conditions to see where potential problems could arise and make adjustments to designs before the first product reaches the customer."
T/CCI has the capability to test all components of heating systems, as well as air conditioning and battery cooling, which is unique to T/CCI. The Advanced Testing Center can test in climate conditions ranging from -40-120 F (-40-48.9 C). It also has vibration and thermal imaging capabilities to evaluate potential hot spots in the condensers.
T/CCI's testing center can run 24 hours a day for a fraction of the cost of a wind tunnel allowing the team to provide solutions for specific customer applications, even on limited quantity partnerships.
"If a vehicle is too large to fit in, or it's halfway around the world, you don't want to have to ship it to test in a wind tunnel," said Dick Ennis, Director of Engineering. "Now, if a customer wants some testing done, they can send us the system by air freight, and we can set it up and evaluate our product within their system—and actually handle development at that point. The Advanced Testing Center is flexible and capable of a multitude of tests that we never could have done in a wind tunnel."
By reducing the time that vehicles need to spend in a tunnel and road testing, the new lab will allow T/CCI to more quickly and economically find problems, make changes, and bring products to market. These benefits are immediately shared by T/CCI customers.