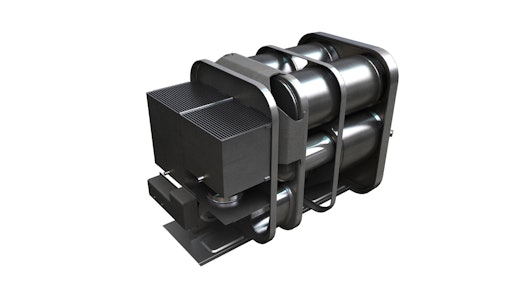 Tenneco Inc. is displaying its latest Ride Performance and Clean Air solutions that reduce emissions, contribute to improved fuel economy and enhance vehicle performance at the 2017 North American Commercial Vehicle Show in Atlanta, GA, September 25-28, 2017.
"Tenneco is pleased to showcase its global expertise in complete design, engineering and systems integration, as we showcase our latest Ride Performance and Clean Air technologies at NACV that deliver smoother, cleaner and quieter mobility for the commercial vehicle market," says Ben Patel, Vice President and Chief Technology Officer, Tenneco. Located at Booth 3810, Tenneco will exhibit these and other advanced technologies: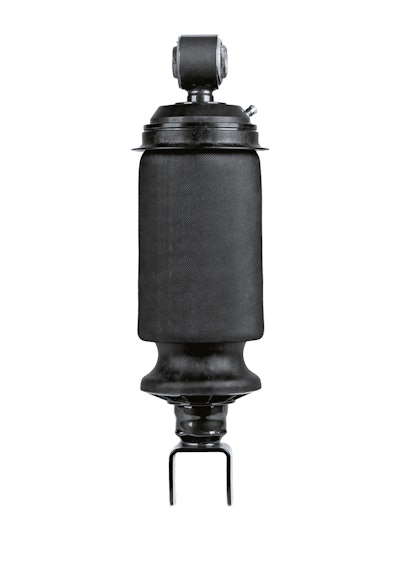 Ride Performance
Cabin Suspension. Tenneco offers a full range of Coil Spring Cabin Dampers, Air Spring Cabin Dampers and Lateral Cabin Dampers. Coil Spring over Shock (CSOS) and Air Spring over Shock (ASOS) cabin suspensions differ in terms of the natural frequency of the mass-spring system to provide optimized robustness and comfort. Lateral Dampers provide high damping at low piston speeds to keep the swing movements of the cab under control. Integrated Height Valve (IHV) is an internal valve within the air spring damper module for cabin leveling which reduces assembly complexity, time and cost. This modular solution can be adapted to customer-specific needs and doesn't require any additional external links or connections.
Axle Dampers. 45 mm Axle Dampers are used primarily as rear axle dampers for vehicles with a gross vehicle weight (GVW) greater than 15 tons and on trailers. A new valve system provides increased tuneability and allows higher compression damping force while maintaining the lifetime performance typical of Tenneco dampers. Tenneco also offers 35 mm Axle Dampers, generally used as front dampers for vehicles with a GVW between 6 and 15 tons.
Seat Dampers. Available in standard and manually adjustable versions, seat dampers provide improved ride comfort. Tenneco's manually adjustable dampers allow drivers to adjust seat settings to their weight and ride preferences. Dampers incorporating velocity progressive damping can automatically adjust by reacting quicker and more responsively to large impact events.
Elastomers
Lightweight Torque Rods deliver high performance and fatigue life while minimizing vehicle mass. Tenneco's innovative rod designs help customers to meet performance targets with simple, low mass solutions. Multiple construction options are available.
Innovative Spring Eye Bushings are part of Tenneco's Clevite Elastomers brand, which has been manufacturing elastomer suspension bushings continuously since 1947. Spring eye bushings serve as key pivots in vehicles with leaf spring suspensions, and new designs that reduce mass while improving bushing function and fatigue life are currently in validation. High radial and conical spring rate are paired with low torsional breakaway to produce pivots ideally suited for optimal suspension performance.
Clean Air
Beyond Euro VI Concept. In compliance with current Euro VI regulations for on-road trucks, Tenneco has developed a compact and modular one-box solution that includes all required exhaust aftertreatment components, such as DOC, DPF and SCR converters as well as the company's proprietary advanced mixing technology. The concept box also features advanced technologies designed to support further reductions in NOx emissions and In-Service Conformity (ISC) requirements, including thermal management solutions such as lightweight fabricated manifolds and active heaters to support low temperature NOx efficiency. Another important focus for the commercial vehicle market – driven by total cost of ownership and CO2 legislation – is waste heat recovery. Tenneco is developing solutions to provide or integrate heat exchangers into the Euro VI box as a key component of Rankine cycle-based systems that convert wasted exhaust heat into mechanical power.
XNOx Liquid Urea Selective Catalytic Reduction (SCR). Tenneco will showcase the newest member of the XNOx technology family, an integrated dosing control unit concept which includes the pump, motor, injector, controller, sensors, water cooling and control software in a single integrated device.
First introduced in 2011, Tenneco's current production XNOx urea dosing system offers expanded thermal range, so that the system can be placed closer to the turbocharger without compromising dosing quality and performance. The return flow design provides superior thermal tolerance without added complexity. Other enhancements include an optional controller, which features a flexible engine interface design and can predict engine-out NOx and account for ammonia storage and catalyst degradation. Tenneco's patented injector, specifically designed for exhaust systems, delivers an optimized solution, enabling greater than 95% NOx conversion efficiency, helping customers to meet stringent emissions standards while delivering engine performance.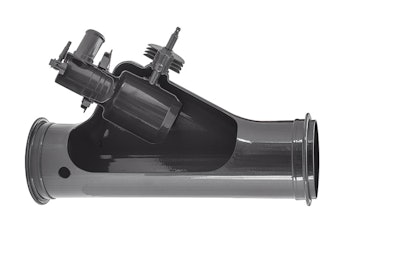 Thermal Management Solutions. As efficiency improvements and new low-NOx standards continue to drive the need for ultra-high efficiency SCR, Tenneco's cold start thermal unit offers an optimal solution, providing active heat management for rapid catalyst light-off and efficient NOx conversion through the full range of operating conditions.
Advanced Mixing Technologies. Tenneco's custom-engineered mixing components ensure consistent mixing of liquid urea and optimized performance of the selective catalytic reduction (SCR) aftertreatment in diesel engine exhaust systems. The company is showcasing its latest family of mixing solutions designed to efficiently process the injected DEF into gaseous ammonia without the formation of undesired deposits, even at low engine loads, which supports meeting demanding NOx efficiency requirements for low or non-EGR calibrations as well as emission targets under real field operations. A key functional component is Tenneco's patented Swirl Pipe Mixer, which can be incorporated into Tenneco's Euro VI box solution, integrated into outlet cones or applied as a stand-alone mixing unit into Tenneco's MixBox.