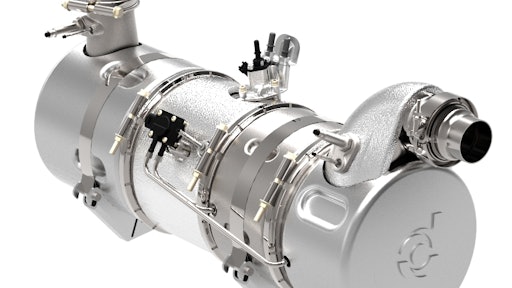 Donaldson Company Inc.
Donaldson Company, Inc. announces that it has reached a mutual agreement with Nelson Global Products, Inc. (Nelson) to terminate Nelson's previously disclosed purchase offer for Donaldson's Exhaust and Emissions (E&E) business.
"While we are disappointed the acquisition of our E&E business by Nelson will not be completed, we remain focused on our employees, customers and suppliers," says Tod Carpenter, chairman, President and Chief Executive Officer. "Our E&E business is defined by an incredibly talented team, robust engineering capabilities and strong customer relationships. We remain committed to delivering quality emissions products in parallel with ongoing optimization efforts to ensure our business portfolio creates long-term value for our stakeholders."
Donaldson first announced Nelson's purchase offer for its Exhaust and Emissions business on February 24, 2020. Due to the receipt of this offer, Donaldson engaged in a consultation with its employee representative committees in Europe.
"We have a disciplined approach to managing our portfolio of filtration businesses, and the potential divestiture of Exhaust and Emissions reflects our commitment to pursuing opportunities where we believe we offer a distinct competitive advantage," said Carpenter in the initial press release announcing the acquisition offer. "Consistent with our history of innovation, Frank Donaldson invented the first spark-arresting muffler in the 1920s. In recent years, the technical and manufacturing competencies required to support the E&E business have evolved."
Donaldson's E&E business contributed approximately $120 million of revenue to the Engine Products segment in fiscal 2019. The transaction would have included Donaldson's dedicated E&E sales and engineering functions, production facilities and lab capabilities.
*Editor's Note: This news was first published on Feb. 24 and updated June 5 with new information.