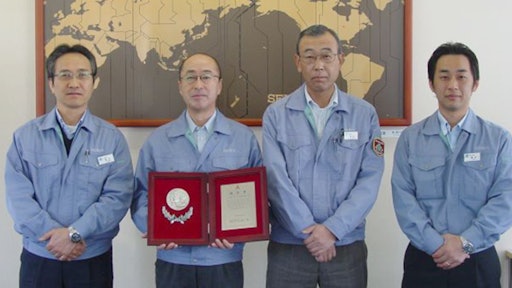 Walbro Japan Ltd., a subsidiary of Walbro Engine Management, has been commended by Mitsubishi Heavy Industries as a Supplier of the Year for 2010.
Mitsubishi Heavy Industries named ten suppliers as their best suppliers for 2010. Walbro Japan was the only supplier named from the Engine Division.
"We are proud of the efforts of Walbro Japan in earning this prestigious award," states Tony Martin, President & Chief Executive Officer, Walbro Engine Management. "This accomplishment reflects Walbro's ongoing commitment to providing technically advanced products and exceptional service to its customers around the world"
"It is our great honor to receive such an award from one of Japan's leading worldwide companies", says Yasunori "Sammy" Yamamoto, Business Unit Director, Marketing Division, Walbro Japan Ltd. "This award commemorates Walbro Japan's long-time contribution to Mitsubishi Heavy Industries with superior product quality as well as engineering and customer service."
"We are confident that receiving this award will strengthen the relationship between Mitsubishi Heavy Industries and Walbro and that our high performance carburetors will continue to enhance the competitiveness of Mitsubishi's products," Yamamoto adds.
Walbro Japan has been doing business with Mitsubishi Heavy Industries' General Machinery and Special Vehicle Division for over 30 years. The Division manufactures various products from engines to military-use tanks. Its construction machinery is well-known as the Caterpillar Mitsubishi brand around the world.