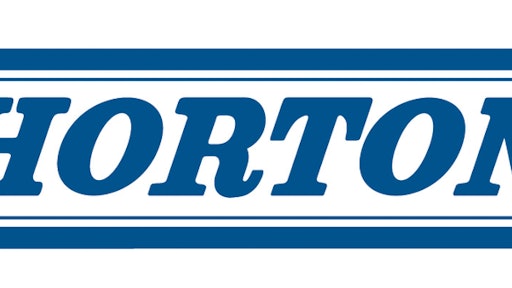 Horton has attained ISO 14001 Environmental Management System Certification. The certification applies to Horton facilities in Roseville, MN, Britton, SD, and Carmel, IN.
ISO 14001:2004 is a global specification covering processes and practices necessary to limit environmental impact through significantly reduced energy and raw materials consumption and lower production of waste materials. The standard was created to help all types of organizations to protect the environment, prevent pollution and improve their environmental performance.
"Horton, which celebrates its 60th anniversary this year, strives to be an environmentally friendly company. One of our customers encouraged us to become ISO 14001 certified. We expedited the process, which typically takes 12 to 18 months, completing it in six months," says Tom Wollin, director of quality, Horton, Inc. "Now, we are encouraging our suppliers to join us in becoming ISO 14001 certified. We're particularly proud of this achievement."
ISO 14001:2004 is recognized in 159 countries as the industry standard for environmental management systems. The certification was established in 1996 to meet the growing need for an independently verified, standardized measurement of an organization's environmental impact.
Horton's environmental commitment includes recycling paper, cardboard, metals and electrical components. Water generated from washers is recycled, and water from equipment is recirculated to preserve natural resources. At its facilities, Horton tracks energy use and has installed smart switches. The company has a substantial remanufacturing program, refurbishes and reuses existing components, and uses ozone-friendly refrigerants.
"Our manufacturing and other processes are as eco-friendly as we can make them, and we continue to seek innovative ways to make our engine airflow management systems as efficient and effective as possible," says Wollin.