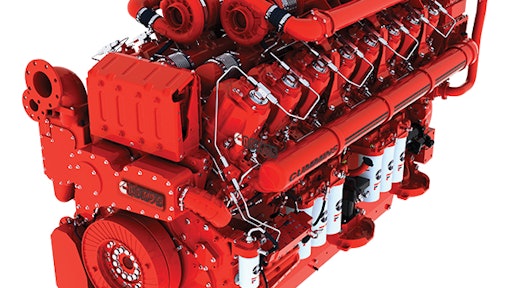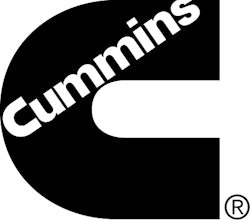 Cummins Inc. has begun construction of a global technical center office for the High-Horsepower Engine Business after a ground-breaking ceremony on the site of the new building at the Seymour, IN, facility on June 16. The Seymour Technical Center will be co-located with the Seymour Engine Plant in close proximity to 22 test cells dedicated to engine research and development work for mining, rail, oil and gas, marine, power generation and industrial applications.
The technical center and the ongoing expansion of the manufacturing plant at the Cummins Seymour facility represent a major investment of over $250 million continuing through 2015. The new office building is expected to be ready by August 2015 to accommodate over 600 highly specialized engineers and technicians within an eco-friendly working environment.
The Seymour Technical Center will become the global focal point for Cummins engine development and low-emissions technology for 19- to 120-liter engine platforms. Close working connections will be maintained with the worldwide Cummins engineering community at other high-horsepower sites in the United States, United Kingdom, China and India.
"The completion of the new office building for the high-horsepower technical center will represent an important step forward in the transformation of the Seymour site to an industry-leading facility for engine design, testing and manufacturing with world-class credentials," says Ed Pence, Vice President and General Manager - Cummins High-Horsepower Engine Business.
"The additional capability at Seymour in terms of research and development will power Cummins high-horsepower business ahead by introducing new diesel engines reaching over 5,000 hp (3,728 kW) and with best-in-class low emissions technology," adds Pence. A significant landmark will be achieved at Seymour later this year with the production start-up of the QSK95, initially for locomotive and power generation applications. The QSK95 is the most powerful engine ever built by Cummins with up to 4,400 hp (3,281 kW) output.
Rapid progress has also been made with introducing ultra-low emissions technology across the high-horsepower product range, by using Selective Catalytic Reduction (SCR) exhaust aftertreatment technology designed and manufactured by Cummins. Already in production at the plant is the QSK19 underfloor railcar engine - the first in the industry certified to U.S. Environmental Agency (EPA) Tier 4 Final regulations ahead of the January 1, 2015, effective date.
Accelerated Engine Development
The architectural layout of the new technical center office building will be specially designed to encourage collaborative working, as it brings together all of Cummins high-horsepower engineers from several locations in Indiana into a single facility together with newly recruited employees.
"The new Seymour Technical Center will create a highly productive working environment to both foster innovation and accelerate our development programs so that we can bring new products to market faster for our customers," says Jim Trueblood, Vice President - Cummins High-Horsepower Engineering, who led the ground-breaking ceremony together with Pence.
"The state-of-the-art test cells and laboratories we now have in place at Seymour bring a new capability by replicating the real-world duty-cycle conditions of equipment to a level of precision not seen before. That means we can precisely calibrate the engine from a much earlier point in the development process for specific applications," adds Trueblood.
The engineers at the technical center will have access to 22 engineering test cells at the Seymour plant, including 12 new cells recently installed with up to 7,000 hp (5,220 kW) capability, sized for generator sets and power modules as well as engines. The test-cell work can focus on specific aspects such as fuel efficiency, engine endurance under high load factors, or near-zero emissions measurement. Engines can be tested on every type of diesel and natural gas fuel, including fuel blends.
Eco-Friendly Facility
By starting with a clean-sheet architectural design, the new office building for the Seymour Technical Center will set new standards for a sustainable and eco-friendly operation. Features such as passive solar management for daylight control and active energy-efficiency management will reduce the carbon footprint of the building to the lowest possible levels. The latest ergonomic designs are used throughout the workspaces and for high-tech audiovisual capabilities.