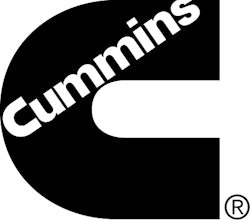 Cummins Inc. has announced details surrounding Connected Diagnostics, the first application within the Connected Solutions suite that has been designed to work seamlessly with leading telematics providers. Cummins Connected Solutions is an innovative group of products that utilize the connection of a Cummins electronic engine to a vehicle's on-board telematics system.
Connected Diagnostics gathers engine data to provide customers with immediate expert recommendations in response to engine fault information. Connected Diagnostics utilizes Cummins expert guidance to provide thorough recommendations so customers can make the most informed decision at the time of the notification. This will help maintain productivity and maximize uptime for customers.
"Cummins is excited to provide this service for our customers to help enable their success," states John Malina, Executive Director of Connectivity and Data Integration Business. "We are committed to continuing our promise of providing exceptional customer support, and Connected Diagnostics is one more tool that allows us to deliver on this promise."
Providing key information about an engine system fault in a short amount of time allows customers to address potential issues before the mission is impacted. With Connected Diagnostics, the operator and the fleet manager will have information seconds after an urgent fault occurs to allow for time-critical mission management decisions to be made, thus reducing the potential for progressive damage to vital engine and emissions components and improving driver satisfaction.
Since it was first announced in March 2014, Cummins has over 5,000 engines running Connected Diagnostics in North American medium- and heavy-duty truck markets, with multiple telematics providers. Expansion is underway to integrate Connected Diagnostics into the commercial marine, power generation, rail, transit bus, motor coach, construction and mining markets.
Production availability will begin April 1, 2015.