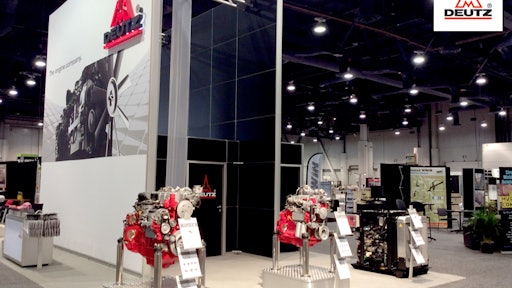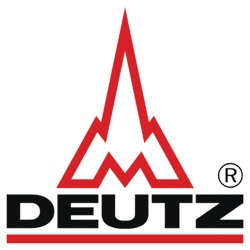 In its 41st year of existence, the World of Concrete show exceeded expectations across the board by drawing nearly 56,000 registered attendees, who came to see exhibitor displays covering more than 675,000 net square feet of space. World of Concrete show management boasted that the show was the largest in six years, packed with energy and excitement.
DEUTZ Corporation generated excitement inside its show space, meeting with a high volume of distributors, customers and prospects at its booth in the North Hall.
Several current customers stopped by the DEUTZ booth to share their positive experiences, and to talk about, with pride, the DEUTZ engines they currently own. One booth visitor was heard to say, "The engine I purchased in 1966 continues to run strong! These engines are indestructible!"
Steve Corley, Chief Sales Officer for DEUTZ Corporation notes, "The World of Concrete provided a valuable opportunity for us again this year, because it allowed us to walk around our various engine displays and to 'talk torque.' As just one example, the new high torque version of our TCD 3.6 L4 engine is not only compact, but offers another highly cost effective DEUTZ solution for our customers." Corley elaborated by saying, "Overall performance in many applications isn't compromised since there is no need to install an expensive SCR system on our engine."
Finally Corley notes, "There were also several discussions revolving around the fact that our Tier 4 Final engines are fully ready to meet the next stage of European emissions compliance."
DEUTZ engines have played an important role in the mechanization and development of the Americas, since 1876. The first DEUTZ engines sold in the United States were marketed by Schleicher, Schumm & Co., in Philadelphia. This company was succeeded in 1894 by the Otto Gas Engine Works, also located in Philadelphia.
The DEUTZ engines were re-introduced to the North American market in 1951 by Diesel Energy Corporation, which later became a DEUTZ subsidiary in 1955, and its name was changed to DEUTZ Corporation in 1974.