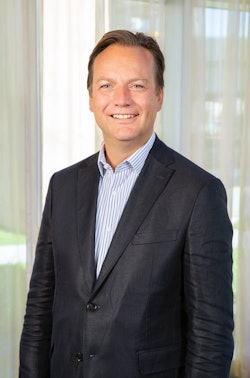 Donaldson Company, Inc. (NYSE:DCI) today announced that Bart Driesen will assume the role of vice president of global OEM sales, effective March 1, 2022. Driesen will report to Tom Scalf, senior vice president of Engine Products.
"Bart's extensive industry knowledge and diverse sales and management experience acquired during his 25 years with the company—spanning business segments and geographic regions, including Engine Products, Industrial Products, Asia Pacific (APAC) and Europe, Middle East and Africa (EMEA)—will be assets as he drives growth around the world," said Scalf. "He is a well-respected leader with a strong track record of success, making him an excellent addition to our senior management team and leader of our global OEM business."
"It is a privilege to lead the global OEM business and strong leadership team for this iconic, 107-year-old company," said Driesen. "By investing in R&D, we will continue to grow our advanced filtration technologies and expand our connected solutions to ensure we deliver customer value and best-in-class customer service to on- and off-road customers."
Driesen joined Donaldson in 1997, and over the past two decades has held a series of customer-facing roles across the organization, with direct responsibility for business results. Most recently, he was director of Engine EMEA, based at the Donaldson European headquarters office in Leuven, Belgium. Driesen also served three years as Donaldson APAC Industrial Group director, based in Shanghai, China. He holds an undergraduate degree in business administration and marketing from the KdG Hogeschool of Antwerp, Belgium.