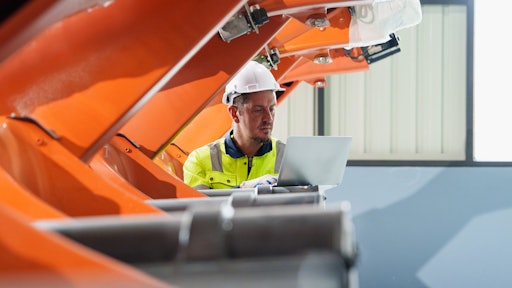 AdobeStock_619447960
In August 2023, with data supplied by ITR Economics, we reported U.S. Construction Machinery New Orders came in at a record-high $47.4 billion, a 13.2% increase from the year-ago level. However, the market faced a particular set of challenges: higher interest rates, waning corporate profitability and housing market struggles.
This month, ITR's September 2023 data shows that while orders totaled $47.9 billion in June, the New Orders annual growth rate, at 12.8%, has been trending generally flat for much of the last year. Elevated interest rates and slowing economic activity will likely hinder demand for construction and related machinery purchases in the coming quarters and instead favor rentals.
Click here to check out this month's full set of Equipment Market Outlook data, including leading indicators and production and shipment updates.
NOTE: All data for charts supplied by ITR Economics