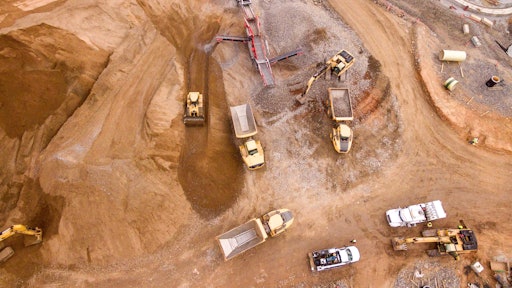 Unsplash
As we entered the second quarter of 2020, uncertainty continued to be the theme—for the economy, the heavy equipment industries, and society as a whole. While many global economies began to reopen after government mandated shutdowns, spikes in COVID-19 cases in various parts of the world and the need to take gradual steps toward returning to a sense of normalcy have kept manufacturers guessing on how to plan for the remainder of the year.
Financial reports from OEMs in the heavy-duty on- and off-road mobile equipment industries show demand has not returned to normal levels in most industries due to the impacts of the ongoing health crisis.
Equipment demand remains low
Many OEMs have noted equipment demand continues to be low due in large part to the ongoing impacts of the COVID-19 pandemic.
Caterpillar Inc. announced a 31% decrease in second-quarter 2020 sales compared to the same period in 2019. The company says the decline was due to lower sales volume driven by lower end-user demand and the impact from changes in dealer inventories. Financial results for the remainder of 2020 are expected to be impacted the continued global economic uncertainty caused by the pandemic the company said in its second quarter results press release. As such, it is not providing a financial outlook for 2020.
"We are well positioned for these challenging times because of the successful execution of our strategy," said Caterpillar Chairman and CEO Jim Umpleby. "We are focused on employee safety and maintaining a competitive and flexible cost structure while continuing to invest in services and expanded offerings to better serve our customers. We will adjust production as conditions warrant and are prepared to respond quickly to any positive or negative changes in customer demand."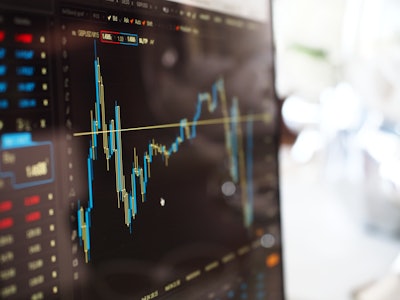 CNH Industrial reports second-quarter consolidated revenues were down 26% compared to the same period last year. The company says net sales declined 27% compared to 2019 due to "severe adverse COVID-19 impacts on supply chain and market conditions across all regions and segments."
According to the company, demand in all sub-segments of construction end markets showed double-digit declines in all geographies. The one exception was the Rest of World segment which had a 28% increase in general construction equipment while the compact and service equipment, and road building and site preparation markets were both flat.
Overall, CNH says it anticipates net sales of Industrial Activities to be down 15-20% in 2020 due to the impacts of COVID-19 on market conditions.
READ MORE: Global Construction Markets Slowing due to Impacts of COVID
Sandvik says order intake declined 23% during the second quarter of 2020, leading to a 20% decrease in revenues which were aided slightly by order backlog. Customer orders were slower in the first half of the quarter due to COVID-19 related closures. Major markets such as Europe and North America showed slower recovery than China; the last month of the quarter indicated some signs of recovery, though there is still much uncertainty in major markets.
Despite the negative impact of mine closures in April, Sandvik says underlying development in the mining market was stable and order intake decreased organically 10% year over year. Sandvik Mining and Rock Technology booked larger orders for underground equipment, service and automation the company says.
"The second quarter of 2020 was one of the most challenging quarters in our history. Never before have we managed such a significant drop in orders over such a short period of time, while also having to manage both health and safety concerns as well as logistical challenges on a global scale," said Stefan Widing, CEO and President of Sandvik in the company's second-quarter report press release.
"Unless there are new lockdowns, the worst should be behind us, but we expect the recovery to be slow given the low business activity in several of our key end-market segments," he continued.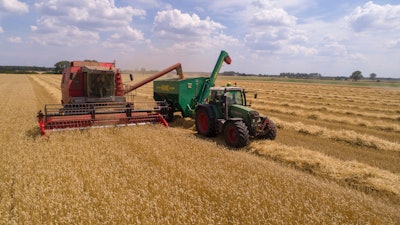 Agricultural equipment
Agricultural equipment demand started to see improvements in some segments during the second quarter. The Association of Equipment Manufacturers (AEM) reported overall unit sales of tractors and combines rose in the U.S. and Canada in June.
U.S. total tractor sales rose 32.7% and combines grew 36.6%. Canada tractor sales grew in almost all segments for an overall gain of 32.5%; combine sales grew 14.4%.
CNH says global agricultural industry demand was varied; global demand for tractors was down 1%, and combines up 12%. In North America, CNH reports tractor demand increased 20% during the second quarter for lower horsepower (under 140 hp) machines while demand for high horsepower tractors (over 140 hp) was down 22%. Demand for combines in North America rose 3%.
In Europe, CNH says tractor and combine demand was down 25% and 23%, respectively. The South American tractor market declined 10% while the combine markets increased 29%. For its Rest of the World market segment, tractor demand decreased 3% and combines increased 21%.
AGCO reports sales for the second quarter decreased 17.2% compared to the previous year. Net sales for the first 6 months of the year are down 10.9%. "Margin improvement in our North American, South American and Asia/Pacific/Africa regions highlighted our results. While all our factories are now open with strong order boards heading into second half of 2020, we still face a demanding environment to manage our manufacturing, supply chain and aftermarket operations. In addition, end-market demand has been negatively impacted by the pandemic, but is proving to be resilient as farmers look to replace their aged fleet," said Martin Richenhagen, AGCO's Chairman, President and Chief Executive Officer.
"Global crop production is on track for another near-record year with most farm operations working at normal levels and experiencing only minimal COVID-19 related impacts," continued Richenhagen. "However, the consumption of grain for food, fuel and livestock feed is being negatively impacted by the economic constraints caused by the pandemic. As a result, grain inventories are expected to remain at high levels, and soft commodity prices have trended lower in the first half of 2020. Consequently, global industry demand for farm equipment is expected to be weaker in 2020 due to challenging farm economics and uncertainty caused by the pandemic."
READ MORE: Equipment Manufacturers Continue to Face Significant Challenges due to COVID
FederUnacoma says the global health crisis negatively impacted an already struggling Italian agricultural equipment market. Sales had already begun to drop at the end of 2019, and fell even further once the pandemic hit. "The data on the tractor market in the months of April and May, which were most directly affected by the stoppage of activities for the COVID emergency indicate a drop in Europe of 25.8% and 22.6% respectively, with an overall reduction of 12% in the first 5 months of the year," said Alessandro Malavolti, President of FederUnacoma.
However, he also notes the continued push toward mechanization in many regions will help drive future market growth.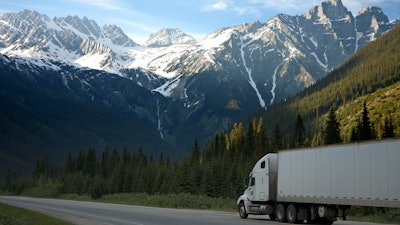 On-road vehicles
The on-road sector—trucking in particular—has faired somewhat better as it was still necessary to move goods during the lockdowns. While North American Class 8 orders plunged to their lowest levels in April, since then order activity has started to increase. June 2020 orders rose around 130% compared to May and increased about 20% compared to June 2019 as economic activity began to recover. However, caution for this market is still necessary as uncertainty remains in many regards, including potential impacts of rising coronavirus cases.
PACCAR says it achieved good quarterly revenues and net income in the second quarter. Second quarter net sales and financial services revenues were $3.06 billion, compared to $6.63 billion achieved in the second quarter of 2019. "PACCAR's truck production and PACCAR Parts' aftermarket sales steadily increased as the quarter progressed. PACCAR's quarterly profits are a direct result of its proven business model: premium trucks and transportation solutions, flexible manufacturing processes, a strong balance sheet, and rigorous cost control while maintaining R&D and capital investments that drive long-term growth," said Preston Feight, Chief Executive Officer in the company's press release on its second quarter report.
"The U.S. and Canada Class 8 truck market is rebounding as state and local economies re-open," said Mike Dozier, Senior Vice President. "Customers benefited from lower fuel costs, and many sectors experienced higher freight volumes and improved freight pricing as the quarter progressed. Class 8 truck industry orders in June were 28% higher than June last year."
Class 8 truck industry retail sales in the U.S. and Canada are estimated to be in a range of 160,000-190,000 trucks in 2020, though the market size and economy could be impacted if there was a resurgence of COVID-19. Peterbilt and Kenworth achieved U.S. and Canada Class 8 truck retail sales market share of 29.6% through June this year, compared to 29.1% during the same period last year.
Truck sales in other parts of the world, however, have not faired as well. ACEA—the European Automobile Manufacturers Association—reported June 2020 demand for new commercial vehicles remained weak across the EU, though the rate of decline had slowed compared to April and May. In the first half of the year, EU commercial vehicle registrations contracted 33.7%, with declines recorded in all 27 markets of the European Union (EU).
For its on-road business, CNH reports the European truck market was down 39% on a year-over-year basis. South America was down 39% for light-duty trucks and 28% for medium- and heavy-duty trucks. The European bus market declined 57% during the second quarter and South America fell 62%.
Daimler Trucks & Buses unit sales decreased 55% in the second quarter. The company notes order intake is however now trending in a more positive direction in most of its core regions. Overall, the company anticipates effects of the pandemic will continue to impact the remainder of the year.
Overall, the second quarter showed the continued negative economic impact brought about by the COVID-19 global health crises. Equipment demand remained low in many industries due in part to government-enforced lockdowns which were lifted part way through the second quarter and helped to bring some signs of recovery.
As global economies continue returning to some semblance of normalcy, equipment demand drivers such as construction projects that were put on hold will likely pick up once again and help lead to increased demand for heavy equipment late in the year and into 2021.