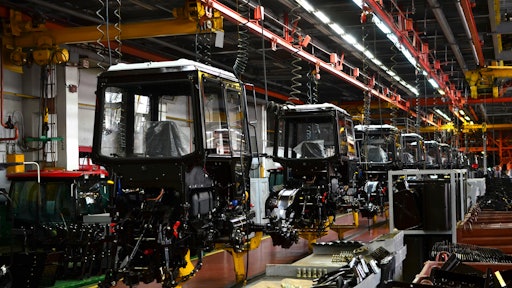 ©MaxSafaniuk – stock.adobe.com
Demand for heavy-duty on- and off-highway equipment remained strong throughout the third quarter of 2021. This also led to a high level of demand for components and systems used within the equipment.
Construction, agriculture and heavy-duty trucking are among the strongest segments. Positive market conditions have helped fuel equipment demand. In agriculture, for instance, commodity prices have stayed at a good level for much of the year which has enabled farmers to invest in new equipment. The recently passed infrastructure bill has greatly aided positivity in the construction equipment industry. With it will come new construction projects and a need for equipment.
Despite the high level of demand, the semiconductor shortage, and other supply chain challenges, continue to hamper production for many manufacturers. This has been particularly apparent in the automotive and heavy-duty trucking industries, but is also impacting off-highway equipment manufacturers.
In October, CNH Industrial announced it would temporarily close several of its European agricultural, commercial vehicle and powertrain manufacturing facilities because of the shortage of supplies it needed to produce its products. The most recent North American Class 8 orders report shows that while demand for trucks remains high, OEMs are having difficulty keeping up with orders and have even stopped taking them in some cases because of the supply chain challenges they are facing. Because of this, orders in October were down from the previous month.
Although supply chains have caused challenges for many manufacturers—and are expected to continue doing so into 2022—demand for equipment and trucks is expected to remain positive, though they may not be at as high of levels as seen in 2021. Several manufacturers have reported positive results for the third quarter, and are forecasting further positivity into the coming quarters.
Cummins reports 17% increase
Cummins Inc. has reported third quarter revenues reached $6.0 billion, a 17% increase from the same quarter in 2020. The company says sales in North America were up 13% while those in international markets rose 22%. Demand was strong in all global markets outside of China.
"Demand remained strong in the third quarter as the global economy continued to improve, driving strong sales growth across most businesses and regions outside of China, which is moderating in line with expectations," said Chairman and CEO Tom Linebarger, in the company's press release announcing its third quarter results. "Economic trends such as order activity, freight rates, and used equipment prices remain robust across a number of our key end markets which points to strong demand extending into 2022 and beyond. Cummins is well positioned to benefit as these markets gain momentum as we continue to see orders for our products outpace our competition. Despite this strong demand, supply chain constraints continue to impact our business as well as our customers', resulting in rising material costs, elevated logistics expenses, and other manufacturing inefficiencies and capping revenue below our expectations three months ago."
For 2021 as a whole, the company is expecting a revenue increase of 20% over 2020. This is down slightly from its previous expectations which put revenue at a 20-24% increase.
Engine sales for the company were up 22% due to strong increases in both the on- and off-highway markets (up 22% and 21% respectively). Demand in North America was a strong driver for the trucking side while the North American, Asian Pacific and European construction markets lead to a boost in off-highway engine sales.
Cummins' New Power segment—focused on battery and fuel cell solutions—saw a 28% increase in sales during the quarter. The company says this was due to increased demand in transit and school bus markets, as well as more shipments of fuel cell systems to the rail industry.
CNH Industrial reports solid third quarter
Global manufacturer CNH Industrial achieved consolidated revenues of $8.0 billion during the third quarter of 2021, a 23% increase compared to the same quarter of 2020.
"Our CNH Industrial team performed admirably in Q3, displaying exceptional agility and determination in overcoming the increasingly challenging supply chain situation to deliver for our customers and dealers. Their feats were doubly impressive as, over the same period, we were devoting considerable resources towards the closing of the Raven Industries acquisition and developing a comprehensive, value enhancing integration plan, while also finalizing our preparations to complete the spin. For the latter, we now have both On- and Off-Highway leadership organizations completed and in place and remain on track for an early Q1 2022 separation. Our solid Q3 results are a credit to all our employees and dealers, who continue to work tirelessly to mitigate significant external pressures. Further testament both to the team's inspired execution and to the strength of our markets, particularly agriculture, is our year-to-date adjusted EPS of $1.10, which exceeds any full year EPS in the Company's history. Despite acute supplier issues that will constrain our Q4 results, considering the ongoing health of our markets, the untapped potential of our team we are unlocking through our reorganization, and the onset of our various value creation initiatives which are only beginning to have an impact, we are confident in a bright future," said Scott Wine, Chief Executive Officer, in CNH's press release announcing its third quarter results.
The company says it experienced strong demand across all of its markets. Supply chains negatively impacted raw material costs and component availability though, and is expected to continue doing so. In its press release CNH says it cannot ensure there will not be additional temporary manufacturing facility closures because of these challenges.
Overall though, it saw positive results in its various markets. The order book for agricultural equipment more than doubled for tractors worldwide. Construction equipment orders were also up on a year-over-year basis, with North America and Europe recording some of the strongest growth results. Truck orders in Europe rose 68%.
Demand is expected to stay strong to finish out the year, and CNH says the increased impact from raw materials and freight constraints will only partially offset the positive results it expects for the next quarter and full-year 2021.
For its powertrain business, FPT Industrial, net sales were 5% higher than 2020 due to higher captive shipments and favorable mix but offset by lower sales volume to external customers CNH explains in its press release.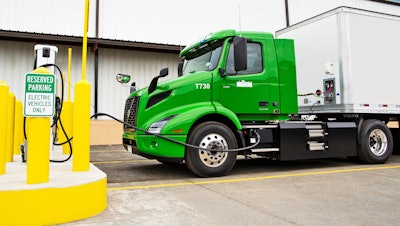 Volvo sees growth in most global markets
Volvo Group has reported third quarter net sales increased 11%; when adjusted for currency movements and the divestment of UD trucks, sales were up by 20%. The company says demand for its products and services were good in most markets around the world.
Although demand was positive, Volvo Group said in its press release announcing its quarterly results that shortages of semiconductors and other components as well as freight capacity led to increased costs and disruptions to production.
The company saw a high level of activity in the construction segment, which also helped increase growth for its service business. For heavy-duty trucks, fleet demand continues to be strong. Volvo has been restrictive with its order intake, though, to ensure it can produce vehicles for customers. Net sales for the trucks business was up 26% compared to 2020.
Volvo is also seeing growth for electric vehicles. During the third quarter it delivered 103 electric trucks and received orders for another 214. Demand for electrified vehicles and equipment is expected to continue growing in the coming year.
READ MORE: Volvo Construction Equipment Launches Three New Electric Powered Machines
The engine segment, Volvo Penta, reported good sales as well during the quarter. While the marine market provided record order intake, there was also positive results in the industrial off-road engine market. Volvo says this was driven by momentum in the material handling and mining sectors. Net order intake for Volvo Penta increased 34% while deliveries increased 6%. Lead times were impacted by the combination of strong demand and supply chain constraints. Overall, Volvo Penta saw a 12% increase in net sales during the third quarter.
Volvo Construction Equipment (Volvo CE) experienced a decline in sales in China, but those were offset by improved performance in other global regions. Infrastructure investments across the globe helped to provided strong demand for construction equipment in the third quarter.
Volvo CE says net sales increased 11%. Orders in China declined 26% due to decreased government investments. Positive development in Europe, North America and other global regions offset this decline, the company says in its press release announcing its third quarter results and order intake remains stable on a high level.
The company says order intake during the quarter was flat but remained high particularly in Europe and North America due to infrastructure investments and housing construction activity.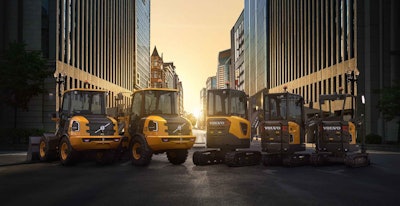 SSAB reports record third quarter
Steel producer SSAB reported another strong earnings trend during the third quarter of 2021. The company said this was due to high steel prices and strong, stable internal performance.
Operating results increased for both the European and North American businesses. High prices aided the European business while in North America rising market prices for heavy plates boded well for the company.
SSAB said in its press release announcing its third quarter results that it expects a positive fourth quarter due to the lag in the realization of steel prices compared to the spot market. European market demand is showing uncertainty, though, due in part to the semiconductor and other supply shortages impacting the various vehicle industries SSAB serves.
Dana sees continued strong customer demand
Dana Inc. achieved a $210 million increase in sales during the third quarter compared to the same period in 2020. Strong customer demand in the heavy vehicle markets was a key driver for this sales increase.
"Rising commodity costs, supply-chain constraints, and labor shortages across the entire global mobility industry continue to impact our business," said James Kamsickas, Dana chairman and CEO, in the company's third quarter report press release. "While we expect these challenges to continue in the near-term, we remain diligent in working to offset and recover these higher costs through our established mechanisms. Moving forward, we anticipate suppressed end-market inventory levels will continue to drive high consumer demand, and Dana is well-positioned to capitalize on the cyclical growth opportunity as the various challenges facing our industry begin to subside."
"Challenging market dynamics have pressured our third-quarter results, and outlook for the remainder of this year," said Jonathan Collins, executive vice president and chief financial officer of Dana. "Our revised guidance is primarily driven by customer production levels that were lower and less consistent than we had previously expected, and by commodity inflation. Though the near-term outlook remains constrained, we believe the current market dynamics not only position us for robust cyclical growth but also for Dana to achieve above-market secular growth driven by our transition to electrified mobility."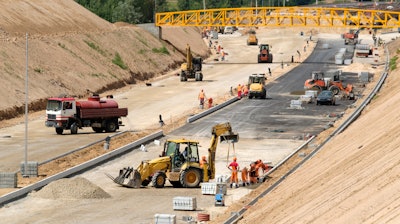 Timken third quarter sales up 16%
The Timken Company has reported sales for the third quarter increased 16% from the same period in 2020, and were 13% higher than the company's previous record third quarter. Organic growth in most of the company's end-market sectors led by industrial distribution and off-highway, higher pricing and the benefit of currency translation and acquisitions lead to the sales increase said Timken in its press release announcing its third quarter results.
Timken reported the following results for its business segments:
Process Industries sales of $550.0 million increased 18% from the same period a year ago. The increase was driven by organic growth across most sectors led by distribution and general industrial, higher pricing and the favorable impact of currency translation.
Mobile Industries sales of $487.3 million increased 13.7% compared with the same period a year ago. The increase was driven by higher shipments in the off-highway and heavy truck sectors, higher pricing and the favorable impact of currency translation, partially offset by lower revenue in the automotive sector.
"In the third quarter, Timken responded to the strong market demand and achieved double-digit revenue growth compared to the prior year despite the challenging operating environment," said Richard G. Kyle, Timken president and chief executive officer, in the company's press release. "While our performance was impacted by supply chain disruptions, inflation and higher costs to serve customers, we stayed focused on winning new business and advancing our strategic initiatives."
"We expect operating conditions through the rest of the year to be similar to the third quarter, with the benefits of strong demand being largely offset by inflation and higher costs to serve customers," said Kyle. "As we look out to 2022, we are planning for the robust demand environment to continue, with supply chain issues persisting through at least the early part of the year. We expect to offset these headwinds with significant price realization and operational excellence initiatives, and we are well positioned to deliver higher levels of performance in 2022."
DEUTZ sees double-digit percentage increases in sales and revenue
Engine manufacturer DEUTZ reported further growth during the third quarter. New orders for the company rose 56.5%, and unit sales increased 49.1% to 51,732 engines.
For the first three quarters of 2021, DEUTZ achieved a 62.2% increase in new orders over 2020. The company says this growth in orders came from all applications and customers around the world. Stationary equipment sales were the only area in which the company saw a decline from the prior-year period.
The EMEA (Europe, the Middle East and Africa) region—DEUTZ's largest market—had the sharpest increase with sales rising 35.2%. Revenue increases were seen in all regions the company serves, as well, with Germany providing a 32.4% increase and China a 32.8% rise.
Like many other companies, DEUTZ also experienced supply chain challenges which it believes will persist. Despite this, it feels business will remain health for the remainder of 2021. DEUTZ expects engine unit sales to reach 155,000-170,000 for the full year.
Caterpillar sales and revenues up 25%
For the third quarter 2021, Caterpillar Inc. has reported sales and revenues rose 25% to $12.4 billion compared to 2020. The company says this was due to higher sales volume due to higher customer demand for both equipment and services, as well as favorable price realization.
"Our third-quarter results reflect higher sales and revenues across our three primary segments and in all regions," said Jim Umpleby, Chairman and CEO of Caterpillar Inc., in the company's press release announcing its third quarter results.
The Construction Industries' total sales increased 30% in the third quarter. Sales increases were achieved in all markets except Asia/Pacific which saw a decline in sales due to lower customer demand in that region.
Sales for the Resource Industries business rose 32% from 2020 due in large part to higher end-user demand for equipment and aftermarket parts. The company says mining, heavy construction and quarry & aggregates all saw increases in customer demand during the quarter.
Companies in this article