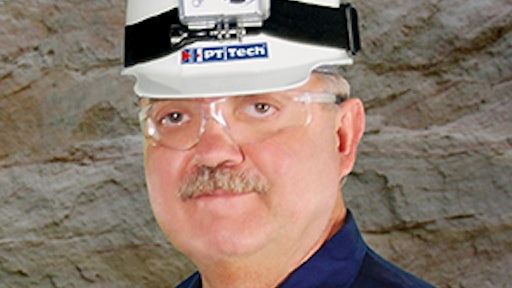 This year, OEM Off-Highway will be introducing our first interactive show hashtag, #FindMax for our MINExpo 2012 (@MINExpo2012) launch of Max the Miner. (Follow Max on Twitter at @MaxtheMiner)
Max will be walking the show with our project partner PT Tech to gather video footage on the show floor and hosting giveaways at secret locations only announced to those following @MaxtheMiner through the hashtag #FindMax.
@OEMOffHighway and @PTTech1 will be retweeting Max's tweets to spread the word to our followers.
Following tradition, we will also be using #OEMatMINExpo for other interesting show announcements while in Vegas, including pictures of the show.
Spread the word! Follow and Find Max the Miner at MINExpo 2012 for your chance to participate in great give-aways during the show, thanks to PT Tech.
Companies in this article