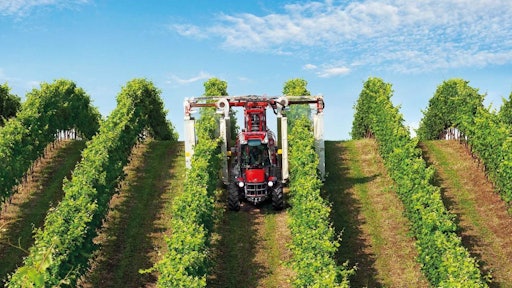 FederUnacoma
A recent survey conducted by GRS for FederUnacoma—the Italian association for agricultural machinery manufacturers—found manufacturers still believe trade shows are important for business. The majority of companies surveyed (83%) believe them to be fundamental to ensuring market recognition and growth. 
READ MORE: Events Prepare to Bring Heavy Equipment Industry Together Again in 2021
The survey found only about 2% of those surveyed believe trade shows have outlived their function and will be replaced by other types of events in the future. About 95% believe trade shows are irreplaceable. 
"The survey shows how the majority of companies in the agricultural machinery sector consider EIMA a strategic event, and how 93% of exhibitors consider it indispensable for strengthening the company brand and meeting high-level professional operators," said Simona Rapastella, FederUnacoma's General Director, during the association's general meeting held July 19.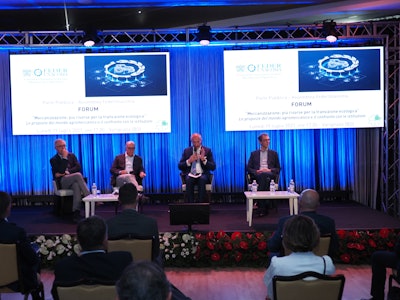 For FederUnacoma, these survey results are welcome news as it prepares for the 2021 edition of EIMA International. This biennial agricultural industry event brings together a range of companies and technologies for the global agriculture market. After postponing the event in 2020 due to the coronavirus pandemic, it is now set to take place October 19-23, 2021. 
EIMA 2020 was to be one of the largest editions in the event's history, according to show organizers. While it was postponed, the 2021 event is looking to be equally as large. Approximately 1,500 exhibitors are scheduled to showcase their products; over 450 of these exhibitors are from outside Italy, demonstrating the growing global nature of this event. 
According to FederUnacoma, the survey also shows technological innovations are an important part of an events success. The more innovation and forward-thinking technologies on display, the greater the draw for visitors as well as exhibitors. "The organization of EIMA is betting heavily on previews, technical innovations and [Industry] 4.0 systems," said Rapastella. 
"This [survey] represents a success for the Federation and its organizational structure, which, even at a time of great uncertainty in the international exhibition landscape, has believed in the value of exhibitions as an irreplaceable platform for our sector's development," concluded Rapastella.