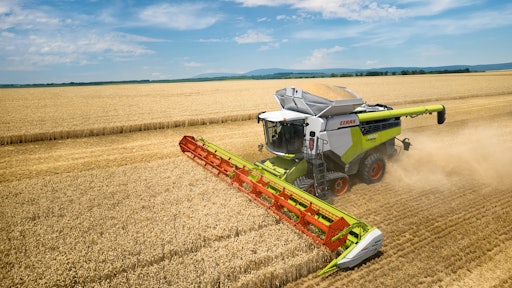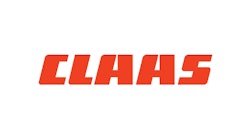 CLAAS recently received three 2020 Machine of the Year awards at Agritechnica in Hanover, Germany. The three awards went to the LEXION 8000-7000 Series Combine Harvester, JAGUAR 900 Series Forage Harvester and DataConnect, a joint project with 365FarmNet, CNH Industrial and John Deere.
LEXION 8000-7000 Receives Machine of the Year 2020 for Combine Harvesters
The LEXION 8000-7000 series combine harvester is designed with a host of features to streamline harvest and save time and money. The new APS SYNFLOW HYBRID threshing unit forms the heart of the machine. The high engine output of the combine harvester takes the new models into a new performance class. An intuitive control concept and a new cab provide a high degree of comfort. DYNAMIC POWER adjusts the engine output to the operating conditions and ensures outstanding fuel efficiency.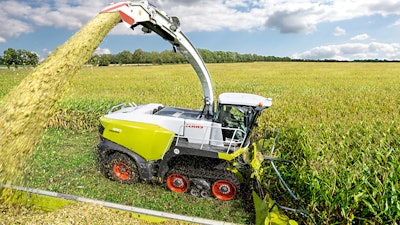 JAGUAR 900 Series Places First in Forage Harvesters
The JAGUAR 990 series forage harvester takes the maximum engine output available in the 900 model series to 925 hp/680 kW. With CEMOS AUTO PERFORMANCE, the JAGUAR keeps the set speed constant and regulates engine power and driving speed according to the crop intake. As the crop volume increases, the engine power is first increased and then the driving speed is reduced. If the crop volume is lower, the engine power is reduced automatically. This keeps the engine speed constant and eliminates abrupt load changes, resulting in an even crop flow with high operational reliability and lower fuel consumption.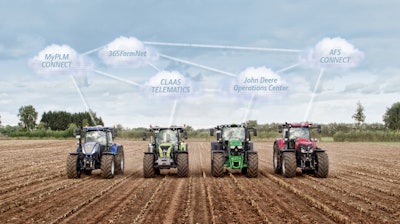 DataConnect Wins Over the Expert Jury
DataConnect, a cloud-to-cloud solution developed by CLAAS, John Deere and 365FarmNet, facilitates the exchange of data via a common interface. It gives mixed machinery operations the ability to control and monitor their entire fleeting using their favorite system. With DataConnect, users can choose their preferred data platform and incorporate data from their entire fleet. The machine data stored in CLAAS TELEMATICS, John Deere Operations Center, or 365FarmNet portals can be exchanged in real time from one cloud to the other. The key benefit to the user is that all the necessary machine configurations are available in one system.