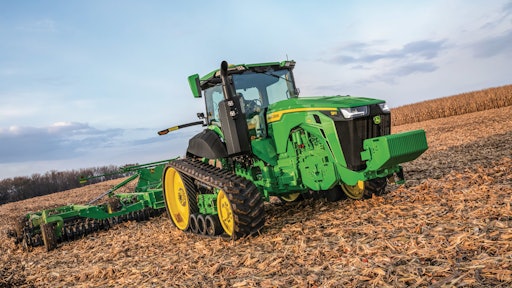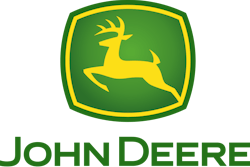 John Deere is again exhibiting at the Consumer Electronics Show (CES) in Las Vegas that's billed as the world's largest technology event. As part of its display, Deere will feature its R4038 self-propelled sprayer equipped with advanced technology and fitted with an ultra-wide 120-ft. carbon-fiber boom. 
One of the important reasons Deere is exhibiting at CES 2020 is to identify and promote current and potential new technologies to agriculture that will enhance farm productivity, profitability and sustainability. According to Laurel Caes, public relations manager for John Deere, company staff will be on hand to explain the ag technology on display to the tech audience in attendance and highlight the important role technology plays in helping to feed a growing world population. "Exhibiting at CES helps John Deere stay connected to technology advancements and bring the best solutions possible to our customers," Caes says.
The tech industry is taking notice of Deere's presence at CES. In November, John Deere was honored for its new 8RX Tractor in the Tech for a Better World category of the CES Innovation Awards, which recognize outstanding product design and engineering in consumer technology products. "Our focus remains on providing innovative solutions to help customers meet the many challenges of farming. We are humbled by this award from a leading technology organization as it recognizes our commitment to agriculture, innovation and technology," says John Stone, Senior Vice President of John Deere's Intelligent Solutions Group.
Read more: CES 2020 Innovation Awards Honor New Technological Advancements
For CES 2020, John Deere is bringing even more agriculture to the show according to Caes. "This year we invited a John Deere dealer and one of our farmer customers to share stories of how they are using advanced John Deere technology and equipment to help them grow and harvest food," Caes says. "It's a great chance for those in the tech industry to visit with them and to learn more about how their food is produced and the important role technology plays and will continue to play in putting food on their tables."