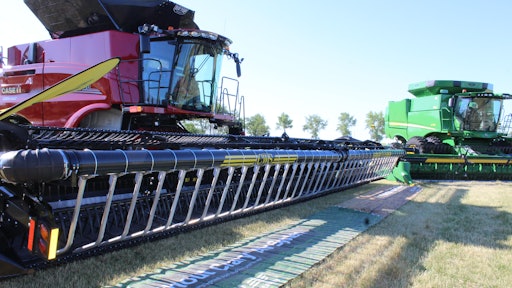 With industry trade shows cancelled and many upcoming events still pending, Crary Ag decided to bring the show to the fans if the fans weren't able to come to them. 
READ MORE: Taking a New Approach to Industry Events in the Age of COVID
"COVID-19 created an adjustment to our schedule for in-person events," says Nick Chiodo, Crary Ag Marketing Manager. "We took this as an opportunity to develop a virtual event to reach our customers and eliminate their risk associated with traveling to a trade show."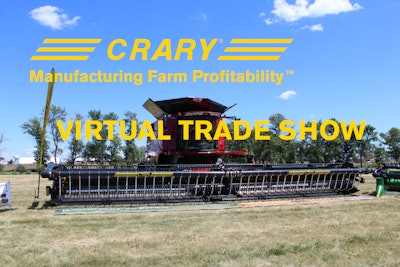 Crary Ag is launching an in-depth trade show user experience online to allow fans to virtually attend their trade show booth in the coming weeks. With engaging content, video product walk-arounds and equipment tips from the pros, Crary Ag put the user experience first. One of the first in the industry to launch a virtual trade show, Crary Ag partnered with local dealerships near its West Fargo headquarters and manufacturing facility to bring together equipment for a one-day, all-in photoshoot – practicing social distancing of course!
"We didn't want to pause product innovation or have our customers feel like the current situation limited their ability to ask questions about our equipment," says Chiodo. "Crary Ag is here and ready when our customers need us."
The online virtual trade show is expected to launch on crary.com within the next few weeks. Content will include the ability for "visitors" to move around the booth, visit with salesmen to learn more about products and even sign up for giveaways.
"It was important to us to make sure we didn't miss details or dull the trade show experience for our fans," says Chiodo. "If they can't come to us, we'll find a way to get it to them."