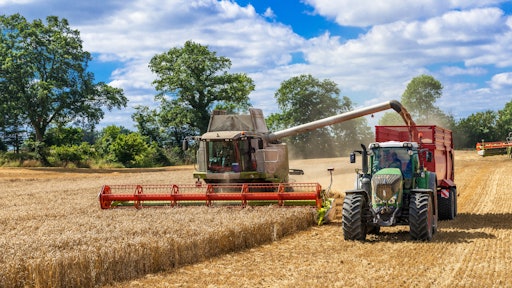 ©Wolfgang Jargstorff – stock.adobe.com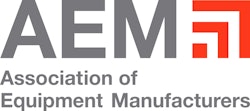 U.S. farm tractor unit sales continue closing in on 12 straight months of growth, while Canada also continues a long growth streak according to the latest data from the Association of Equipment Manufacturers (AEM).
U.S. total farm tractor sales rose 41.1% in February compared to 2020 while U.S. self-propelled combine sales fell 18.8%. U.S. unit sales grew across almost all segments, with the biggest gains continuing in the small sub-40 hp segment (gaining 46.8%). The 100+ hp segment took second place in February, up 45.7%, while the mid-range 40-100 hp segment climbed 28%. Four-wheel-drive units slowed slightly, down 3.4% for the month.
For Canada, February monthly tractor and combine sales grew across all segments, with the sub-40 hp segment leading the way, up 81.5%, 100+hp units and 4WD units grew big as well, both up nearly 58%. Total farm tractor sales grew healthily, as a result, 61.1% for February 2021 while combines delivered 23.3% more units.
"This growth streak has been going in the U.S. since April, and in Canada since June," said Curt Blades, Senior Vice President of Ag Services at the Association of Equipment Manufacturers. "However, we're closely watching the bigger units, which are more dependent on the strong commodity prices we're experiencing right now, to see if this trend continues."