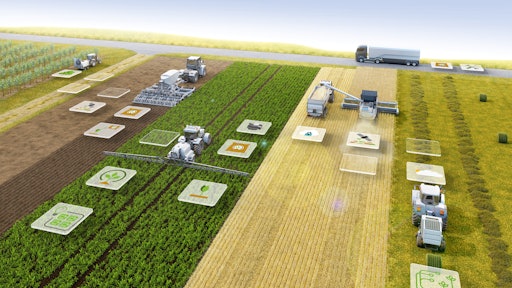 AGCO Corp.
OEM Industry News Briefs is our new weekly round up of the latest news and company announcements in the heavy equipment engineering and manufacturing industries.
This week, we're highlighting the various partnership and collaboration announcements that have come across our news desk. A common occurrence in the industries OEM Off-Highway covers, these new alliances demonstrate the continued efforts to advance technology and product offerings for end use customers. Collaboration between companies can help to ensure the performance of a component or system, as well as speed up the design process.
Collaboration with startups enhances technology development
Deere & Company recently announced which companies will be part of its 2021 cohort of the Startup Collaborator program. Originally launched in 2019, the program is designed to enhance and deepen the company's collaboration with startup companies developing technologies which could aid John Deere customers.
New participating companies include:
Nori – A company working to reverse climate change by building a carbon market where all types of consumers – from individuals to large corporations, can purchase carbon credits directly from farmers.
NVision Ag – A company working to help corn farmers make nitrogen management decisions based on data modeling and aerial imaging.
Scanit – A company that provides physical detection and classification of airborne plant pathogens before widespread disease onset.
Teleo – A company that is converting construction and mining equipment into tele-operated robots controlled by operators working remotely from a desk, thus unlocking productivity and operational gains for contractors.
The Startup Collaborator is a year-long program that provides flexibility for Deere and startup companies to test innovative technologies with customers and dealers without a more formal business relationship. Startups also gain affiliation with and mentoring from a world-class leader in technology for agricultural and construction equipment.
Siemens Digital Industries Software and MaRS Discovery District, a Toronto-based innovation hub, have partnered to provide over 1,400 Canadian science and technology companies with access to Siemens' Xcelerator™ portfolio of software and services to support and accelerate the development of autonomous and connected vehicle technologies. The design and simulation software can help companies in the MaRS ecosystem conduct early design development and advanced verification of autonomous function and performance systems.
"This industry-leading technology will help our community to speed innovation in the area of autonomous and connected vehicle development, which is a key focus area for MaRS. Siemens' support for the startup community can help remove barriers, transforming engineering ideas into successful products that will benefit the future of mobility in Canada and around the world," says Oshoma Momoh, Chief Technical Advisor at MaRS, in Siemens' press release announcing the partnership.
"The rise of autonomous and connected vehicles is changing the way the vehicles are designed, manufactured and tested. This emphasis on agile development cycles requires new partnerships and collaboration across the supply chain," adds Jamie Dinsmore, Vice President and Country Manager, Canada at Siemens Digital Industries Software.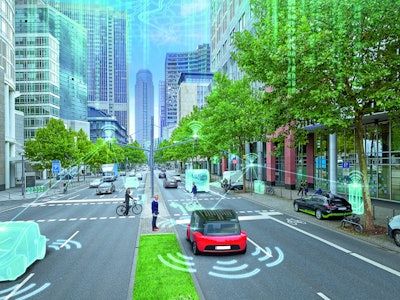 Cummins partners with Isuzu on diesel powertrains
Cummins Inc. and Isuzu Motors Limited have announced a new collaboration agreement. Cummins will provide mid-range B6.7 diesel engines for use in Isuzu medium-size trucks. The two companies plan to work closely together to integrate the engines in the truck chassis, as well as ensure compliance with emissions regulations.
Chassis powered by the Cummins engines are expected to be introduced in North America in 2021, and in Japan, Southeast Asia and other regions at a later date.
In addition, the companies have entered into an Advanced Technology Agreement in which they will collaborate on powertrain technologies which aim to enhance efficiency and emissions reduction. Cummins and Isuzu will also research new power sources, such as electric powertrains. This will help meet carbon neutral initiatives being undertaken by both companies and across the world.
This new collaboration is a further expansion of the existing Isuzu Cummins Powertrain Partnership (ICPP) formed in 2019. The goal of this partnership is for the two companies to jointly develop and bring new diesel and alternative powertrains to the global market.
Allison Transmission announced in the past week two new collaborations, one for transit buses and the other for military vehicles.
Transit bus manufacturer GILLIG will offer Allison's eGen Flex electric hybrid propulsion system starting in 2021. According to Allison, the system can improve fuel economy up to 25% compared to conventional clean diesel buses. The eGen Flex system can operate vehicle accessories such as the air conditioning and electric heat using electric power, reducing power strain on the engine. This helps to reduce fuel consumption and maintenance costs. Full electric vehicle capabilities of the propulsion system can eliminate emissions and noise, aiding operations in large cities.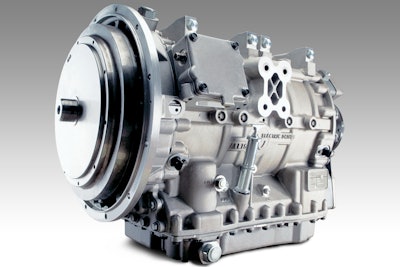 The U.S. Army has also selected Allison Transmission for an engineering program which builds upon previous collaborations between the organizations and evaluates use of the X1100-3B1 transmission and final drives to aid performance of the Abrams Main Battle Tank.
Allison engineers will work closely with the Army's Program Office to provide technical knowledge and support. "Enhancements and upgrades to this battle-tested design will support the Army's needs for decades to come," says, Dana Pittard, Vice President for Defense Programs at Allison Transmission, in the company's press release announcing the new project.
READ MORE: Allison Transmission Technology to be Part of U.S. Army Combat Vehicle Modernization Plan
New agriculture industry partnerships
Several manufacturers in and related to the agricultural industry have announced new or ongoing collaborations in recent weeks, as well.
DEUTZ recently announced an expansion of its decades-long business partnership with SDF, manufacturer of the agricultural brands SAME, DEUTZ-FAHR, Lamborghini and others. The newly expanded partnership will focus on supplying engines as well as service for engines used in SDF equipment.
The supply agreement includes engines in both the sub-4 L as well as the above-4 L range. In addition to the supply of DEUTZ TCD 4.1, 6.1 and 7.8 engines, SDF will also be introducing a complete new tractor range equipped with the EU Stage V compliant DEUTZ TCD 3.6 engine in 2021.
Liebherr says its IoT (Internet of Things) gateways are being utilized by CLAAS in its combine harvesters, tractors and other agricultural equipment. According to Liebherr, the open programmability of these gateways provides flexibility to CLAAS; this helps the OEM with its continued digital technology developments.
With this IoT gateway, planting and machine data can be collected and analyzed to help optimize operations. In addition, if any faults are detected it can send information to the farmer as well as his/her service provider to initiate remote diagnostics.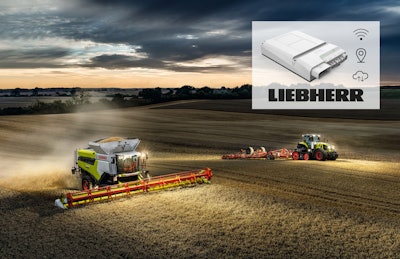 AGCO has joined the NEVONEX partner network which aims to develop an open digital ecosystem to create more efficient processes in agriculture through connectivity and automation of equipment and workflows.
According to BOSCH—which initiated the program—NEVONEX is a manufacturer-independent and open digital ecosystem that enables automated and more efficient work processes in agriculture. It provides a technical infrastructure through which various providers of agricultural technology, resources or services can offer useful functions and tools for connecting and automating equipment and workflows along the entire agricultural process chain.
"We are pleased to innovate with Bosch as a continuation of our ongoing push to make data management easier for farmers, so they ultimately unlock more value for their operations," says Seth Crawford, Senior Vice President and General Manager, Precision Ag and Digital for AGCO, in the company's press release announcing it had joined NEVONEX.
"Our partnership with AGCO is a great benefit for the participants and users of NEVONEX. With AGCO on board, farmers are now enabled to deploy enhanced digital services and functions based on NEVONEX on their existing AGCO farm equipment," says Andrew Allen, Senior Vice President, Commercial Vehicles and Offroad at Bosch.
Companies in this article