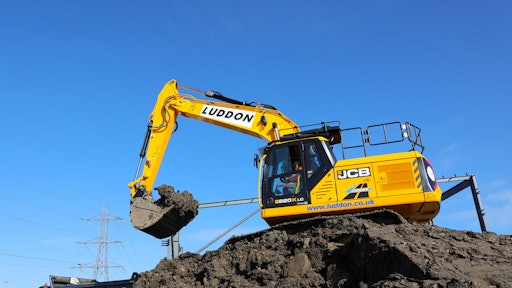 JCB
This industry update features a brand launch, acquisitions, partnerships and moves to HVO as an alternative fuel.
Caterpillar to Relocate Global Headquarters to Dallas-Fort Worth Area
Caterpillar announced that it will move its global headquarters to the company's existing office in Irving, Texas, from its current location in Deerfield, Illinois.
Caterpillar has had a presence in Texas since the 1960s across several areas of the company. Illinois remains the largest concentration of Caterpillar employees anywhere in the world. The company will begin transitioning its headquarters to Irving in 2022.
Read the full release from Caterpillar.
Bailey International Acquires Hydrolico International
Bailey International, LLC (Bailey) announced the acquisition of Québec-based, Hydrolico International, Inc. (Hydrolico). This acquisition will expand Bailey's product portfolio and provide additional expertise in hydraulic and pneumatic manufacturing. Bailey will continue to develop and grow the Hydrolico business in Canada and the United States.
The addition of Hydrolico's facilities in Montreal, Canada, and Walker, Michigan, will strengthen Bailey's North American infrastructure and help support customers globally. Hydrolico's sales and distribution network will reinforce Bailey's existing system.
Motion Launches Mi Fluid Power Solutions Brand
Motion Industries, Inc., a distributor of maintenance, repair and operation replacement parts and a provider of industrial technology solutions, announced the formation of its fluid power business brand: Mi Fluid Power Solutions (Mi FPS).
Unifying fluid power business units—including the former Kaman Fluid Power divisions of BW Rogers, Catching FluidPower, Intellimotion, Calkins Fluid Power, Northwest Hose & Fittings, Western Fluid Components, and Inrumec along with Hydraulic Supply Company and Motion's OE Mobile service capabilities—Mi FPS is a complete provider of fluid power, integrated electronic controls and electromechanical technologies for industrial and mobile equipment.
Mi FPS's main focuses are:
Pneumatics
Lubrication
Filtration
Process pumps
Precision industrial tooling
Factory automation products
New and serviced components range widely from hydraulic pumps and motors to valves and cylinders of virtually any size. The new brand comprises North America's largest network of more than 65 on-demand retail fluid power hydraulic and industrial hose assembly stores and support facilities, including repair, build and engineering capabilities. Mi FPS serves the automotive, aerospace, metals, logistics, mobile off-road equipment, mining, medical, pharmaceutical and many other industries.
Luddon Goes Green with HVO Fueled JCB X-Series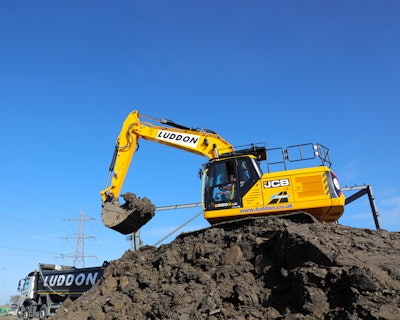 A UK construction firm bought six new JCB machines including a Stage V 220X that runs on green HVO fuel. Purchased by Glasgow-based Luddon Construction, the deal includes JCB 86C-2, JCB 220X and JCB 3CX models, which join a fleet of more than 30 JCB machines including Teletruk, wheeled loading shovel, compaction, wheeled excavator, backhoe loader models along with JCB tracked excavators ranging from 1.5 tonnes to 22 tonnes.
Learn more from the JCB press release.
AGCO Taps Mobility Software Experts, Apex.AI for Its Robotic Planting Concept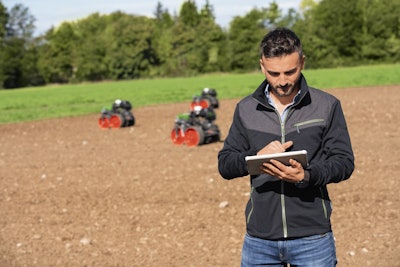 Apex.AI, a company that develops safety-certified software for mobility and autonomous applications, announced that AGCO, a manufacturer and distributor of agricultural machinery and precision ag technology, added new capabilities to Fendt Xaver, its autonomous farming robot concept, using Apex.OS, a software development kit. Apex.AI enabled AGCO's engineering team to integrate several autonomous driving components into the Fendt Xaver in a tight timeframe.
This technical partnership expands an existing relationship between the two companies. In December 2021, AGCO announced a strategic investment in Apex.AI.
The award-winning autonomous robot concept Fendt Xaver, developed by Fendt as part of a research project, plants seeds on farms 24 hours per day with centimeter precision thanks to the Apex.OS software. Fendt Xaver uses 90% less energy than conventional machines because of its lightweight electric design, which produces zero emissions.
The Wacker Neuson Group (Wacker Neuson), a manufacturer of light and compact equipment, concluded an agreement with the majority owners of Spanish company Enarco S.A. to acquire 100 percent of the Enar Group. Execution of the transaction on June 1, 2022, means Enar is now officially part of the Wacker Neuson.
Enar is a manufacturer of light construction equipment, specialized in concrete compaction. Alongside a wide range of internal vibrators for concrete, the company's product portfolio also covers vibratory plates, rammers and walk-behind rollers for soil and asphalt compaction. The new alliance will further strengthen Wacker Neuson's market position and extend its international reach, particularly in the field of concrete technology. Wacker Neuson will manage Enar as an independent brand.
Learn more from the Wacker Neuson press release.
New Hires and Awards
McElroy Welcomes New Director of Digital Strategy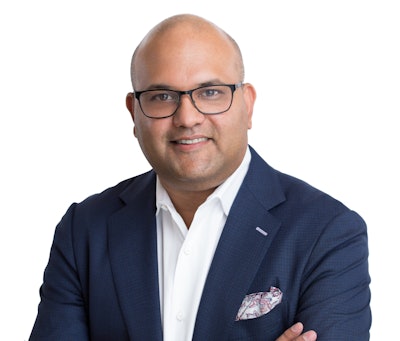 McElroy, a designer and manufacturer of thermoplastic fusion equipment, announced Chris Zenthoefer as the company's new director of digital strategy. As director of digital strategy, Zenthoefer will assist in crafting McElroy's technological approach to its equipment, while working alongside other members of McElroy's leadership team. He looks forward to championing that effort.
Command Alkon Announced New Chief Product Officer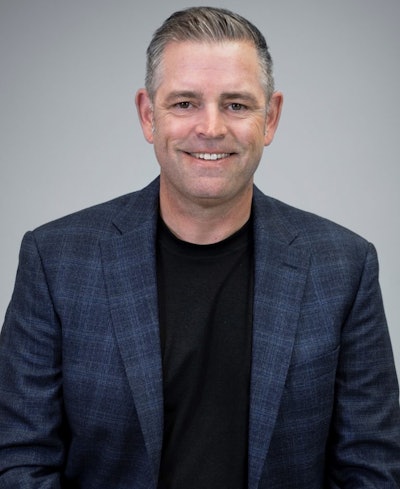 Command Alkon, an integrated software and technology solutions provider for the heavy building materials industry, announced the addition of Ranjeev Teelock to the Senior Leadership Team as chief product officer. In his role, Teelock will drive scalable processes around the entire product life cycle from conception through development and to market launch. In addition, he will scale, mentor and manage the entire product team including product managers, technical product managers and UX designers.
Learn more from the Command Alkon press release.
NCMS President and CEO Lisa Strama Received 2022 International Honor Award from SME
National Center for Manufacturing Sciences (NCMS) President and CEO Lisa Strama was recognized with a 2022 International Honor Award from SME, the nonprofit association of professionals, educators, and students committed to promoting and supporting the manufacturing industry. 
Strama received the Donald C. Burnham Manufacturing Management Award, which recognizes exceptional success in the integration of the infrastructure and processes of manufacturing through innovative use of human, technical and financial resources.
Strama was honored with six other industry and academic leaders for contributions in the areas of manufacturing technologies, processes, technical writing, education, research and management, and service to SME. 
Learn more from the NCMS press release.
Scania Appoints New Head of Communications and Sustainability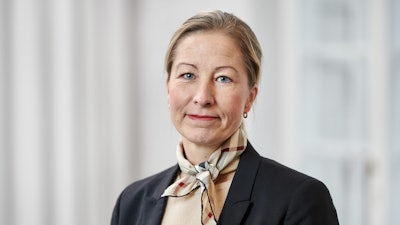 Camilla Dewoon, currently chief communications officer at Scania, was appointed executive vice president and head of communications and sustainability. She will also be part of Scania's executive board and report to Christian Levin, president and CEO.
Communication has grown in strategic importance over the years and has become imperative in supporting Scania's purpose to drive the shift towards a sustainable transport system.