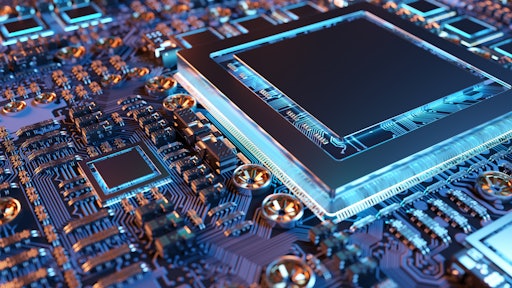 sdecoret, Adobe Stock
Global influencers—such as chip shortages, the Ukraine War and the COVID pandemic—have presented challenges for the OEM off-highway industry. Still, some sectors are seeing improvement or look to see positive movement in the next year, particularly the agriculture sector.
New Manufacturing and Technology Business from Bechtel
Bechtel, a provider engineering, construction, and project management services, announced its new manufacturing and technology business. The goal of the new business is to address growing customer and market demands for engineering, procurement and construction services in the following sectors:
Semiconductor
Electric vehicle
Synthetic materials
Data center
Extraordinary challenges exist in the construction of advanced facilities, and Bechtel's experience and expertise make the organization well-positioned to respond to these critical needs.
Learn more about this new Bechtel business unit.
Chip Availability Continues to Hamper OEM Production
In the release of its Commercial Vehicle Dealer Digest, ACT Research reported that its analysts are less confident that supply-chain issues will subside enough for commercial vehicle OEMs to fully meet customer demand this year and next.
The report, which combines ACT's proprietary data analysis from a variety of industry sources, paints a comprehensive picture of trends impacting transportation and commercial vehicle markets. This monthly report includes a relevant but high-level forecast summary. It also includes transportation insights for use by commercial vehicle dealer executives, reviewing top-level considerations such as for-hire indices, freight, heavy- and medium-duty segments, the total U.S. trailer market, used truck sales information, and a review of the U.S. macro economy.
According to Kenny Vieth, ACT's President and Senior Analyst, "Recent commentary from leaders in the semiconductor industry point to a more cautious outlook for longer. ASML, a key supplier of semiconductor production equipment, recently called out a 'significant shortage of semiconductor manufacturing capacity this year and next'." He elaborated, "In light of this and other industry commentary, we believe lower-for-longer chip availability is likely to restrain the industry's ability to meet otherwise-strong customer demand."
Get more information from ACT Research.
Doosan Manufactures Its First DD100 Dozer for the North American Market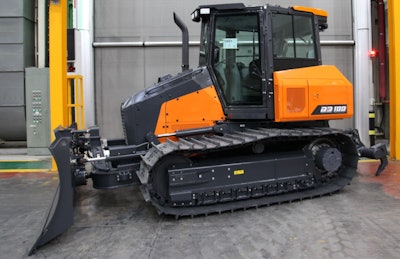 Hyundai Doosan Infracore (HDI) shipped the first Doosan dozer model DD100, a 9-metric-ton dozer targeted at the North American market. HDI also produced two additional pilot machines and shipped them to North America for performance tests, sales, marketing and service training.
The mass production of the Doosan DD100 will begin in June 2022 and will launch in North America in the third quarter. With the launch of the dozer, HDI hopes to create synergies with its existing excavator and wheel loader models.
Learn more about the Doosan DD100.
From AEM: Members Say Reason for Optimism
Agriculture and construction manufacturers still face inflation and supply chain issues. However, according to a recent article from Benjamin Duyck, director of market intelligence for the Association of Equipment Manufacturers (AEM), many of AEM's members are optimistic. They "believe a return to normal will take place within the next year or two."
Via quarterly surveys of its members, AEM gains insight into their market outlook and shares them in webinars. In the most recent webinar, the Ukraine war, increased lead times, and inflation are concerns. Positives include strong end-user demand, particular in construction, and hope that the market will continue to grow, particularly during the next 12 months.
Read the full AEM article.
From McKinsey: Decarbonizing Industry
A recent article from McKinsey, "Decarbonizing the world's industries: A net-zero guide for nine key sectors," discussed ways nine key industries can help the global goal of decreased carbon emissions.
To reach net-zero, nine sectors must decrease their carbon emissions. These include:
Power generation
Oil and gas
Automotive
Aviation and shipping
Steel
Cement
Mining
Agriculture and food production
Forestry and other land use
The major industries that affect the off-highway industry are automotive, mining, and agriculture. To accelerate a decrease in carbon emissions, the article suggests that the automotive industry must make low-carbon vehicles the new normal. The infrastructure for the supply chain and alternative fuels must be in place. "Innovations in electrifying heavy vehicles and trucks and developing autonomous vehicles could also help."
Of course, the off-highway industry is quickly innovating in this direction with electrification, hydrogen, and hydrogenated vegetable oils being some of the top ways to replace diesel operation.
The mining industry is vital to producing many raw materials needed to help other industries meet their emissions goals. Therefore, mining activities will need to be scaled up. "Sustainable fuels and green electricity" are two ways to help decarbonize mining.
To lower emissions, the agricultural industry must strive to catch up with the automotive industry in using electric and alternative-fuel vehicles. Cost reductions may be needed to help increase adoption of alternative power options.
Read the article, "Decarbonizing the world's industries: A net-zero guide for nine key sectors."
TRB Lightweight Structures Announces New Partnership with Kordsa
TRB Lightweight Structures announced a partnership with Kordsa, a developer of reinforcement technologies, to manufacture new composite materials. This collaboration will produce sustainable, lightweight composites for the automotive industry and make environmental considerations more accessible in transportation.
With Kordsa's vast materials science knowledge and global operation capabilities helping to source and supply greener materials, the partnership will enhance TRB's offerings. This will assist in providing innovative solutions to TRB's customers and is part of an ongoing drive to develop lighter components to support clean transportation.
Learn more from TRB.
ABB Robotics Unveils World's First Robot-Painted Art Car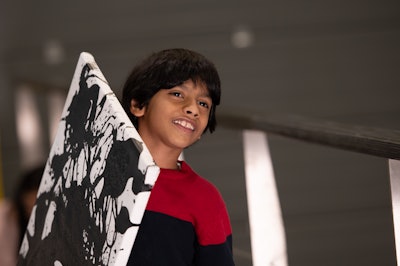 ABB Robotics collaborated with two world-renowned artists, 8-year-old Indian child prodigy Advait Kolarkar and Dubai-based digital design collective Illusorr, to create the world's first robot-painted art car. ABB's PixelPaint technology has, without human intervention, recreated Advait's swirling, monochromatic design as well as Illusorr's tricolor geometrical patterns.
To learn more about this technology, read the full release from ABB.
Promotions, Awards and New Hires
Scania USA Appoints New President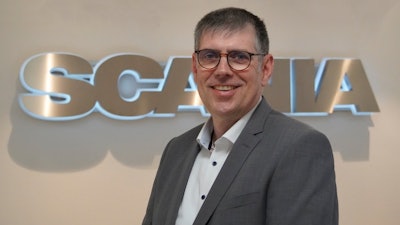 Jorg Franzke was appointed president of Scania U.S.A., Inc., effective May 16, 2022. Franzke succeeds Håkan Sterner, who will move back to Sweden after 5 years at Scania USA.
In this position, Franzke will be responsible for Scania USA's operations. He has been working for Scania since 1995, building wide experience in positions such as services, truck sales, R&D, network development, and quality management. For the last 10 years, he was the head of Power Solutions at Scania Germany.
Learn more from Scania U.S.A.
Franklin Electric Announces New Company Director
The board of directors of Franklin Electric Co., Inc. elected Chris Villavarayan director of the company. Villavarayan has been the chief executive officer and president of Meritor, Inc. since March 2021. Before his appointment as CEO, Villavarayan held a number of positions of increasing responsibility within Meritor, most recently serving as executive vice president and chief operating officer of Meritor with oversight of the company's global operations for its global truck and aftermarket and industrial business segments.
Learn more from Franklin Electric.
Former CFPB Assistant Director Rick Hackett Joins F&I Sentinel Advisory Board
F&I Sentinel today announced that Richard (Rick) Hackett, former Assistant Director at the U.S. Consumer Financial Protection Bureau (CFPB), has joined its advisory board. Hackett served under former Director Richard Cordray, focusing on auto lending regulation. His responsibilities included advising all CFPB divisions on market information and policy issues in the installment and specialty lending areas, including vehicle financing.
Read the full press release.
ZF Marine North America Names New Product Line Manager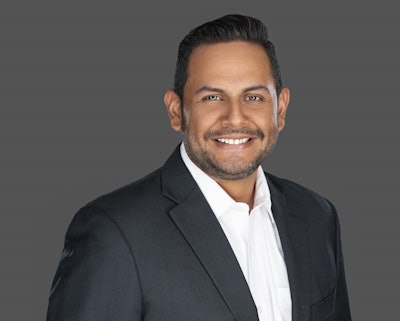 ZF Marine announced Walter Fienco as its new product line manager, commercial thrusters. In this role, Fienco will lead ZF Marine's commercial thruster product sales across the North and Central American and Caribbean markets. Fienco brings nearly 15 years of commercial thruster product experience to the position. During his tenure at ZF Marine, he managed/led the company's engineering, technical support and aftermarket teams to successfully commission customer vessels.