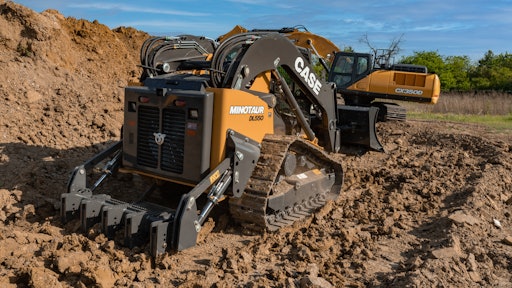 CASE Construction Equipment
This industry update includes an equipment launch event from CASE, acquisitions and a USPS logistics contractor announces propane fleet.
CASE Holds Event to Launch Minotaur
Editor in Chief Erica Floyd with sister publication Equipment Today attended the in-person event for CASE Construction Equipment's Minotaur launch on August 2, 2022. CASE Construction Equipment launched this all-new equipment category with the introduction of the CASE Minotaur DL550 compact dozer loader at its customer center in Tomahawk, Wisconsin.
The Minotaur is a result of customer feedback, 29 patents and more than 10,000 hours of field tests, according to the CASE team. From clearing recreational trails to preparing residential construction sites, the Minotaur makes sense for many customers, according to CASE engineer Brady Lewis. It is not simply a compact track loader with a dozer attachment. With approximately 18,000 pounds and 114 horsepower, the new machine delivers dozing and grading performance, site loading capabilities and compatibility with many attachments.
Read more from For Construction Pros.
Terex Acquires ProAll
Terex announced the acquisition of ProAll, a Canadian company that produces mobile, volumetric concrete mixers. ProAll's expertise will be a valued addition to the Terex portfolio, enabling the company to expand its presence in the concrete mixer space.
ProAll will join Terex Advance, a U.S. producer of front discharge mixer trucks, and Terex Bid-Well, producer of roller pavers for bridge and canal work, as a business in Terex MP's concrete subsegment. These businesses represent a commitment by Terex to increasing its participation in North America's growing construction markets and in meeting growing infrastructure needs.
Read more from Terex.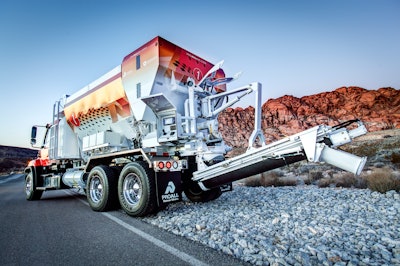 USPS Logistics Contractor Adds Propane-Powered Box Trucks
Hi Pro, Inc., a nationwide mail logistics contractor with a 40-year history of servicing the United States Postal Service (USPS), celebrated the launch of its propane autogas vehicle fleet at a ribbon cutting ceremony in Commerce City, Colorado. During the ceremony, Hi Pro, Inc. CEO Joshua Stoneback unveiled the five, Class-6, ultra-low nitrogen oxide (NOx) box trucks and propane autogas infrastructure that will reduce emissions in the Denver metro.
Read more from The Propane Education & Research Council.
Motion Names New Senior VP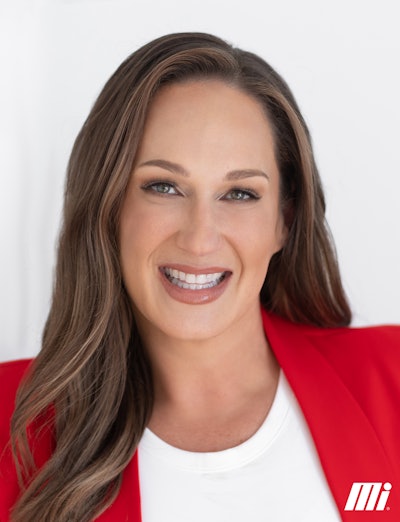 Motion, a distributor of maintenance, repair and operation replacement parts, announced that Lisa Solomon was named senior vice president – corporate accounts. In her new role, Solomon will lead all of Motion's corporate accounts in North America, plus other company teams.
Read more from Motion.
Manufacturing Sector More Vulnerable to Cyberattacks
Netwrix, a cybersecurity vendor, today announced findings for the manufacturing sector from its global 2022 Cloud Security Report. According to the survey, half (51%) of manufacturing companies experienced an attack on their cloud infrastructure within the last 12 months. The most common type of attack was phishing, reported by 73% of respondents.
Compared to other industries, the manufacturing sector turned out to be more prone to account compromise and supply chain attacks within the last year. 38% of respondents in this sector had to deal with account compromise at least once, while the average for all other industries was 31%. Similarly, 19% of manufacturing organizations experienced supply chain compromise but only 15% of respondents from other verticals reported this type of attack.
Read more from Netwrix.
New Powertrain Division Leader for Isuzu Motors America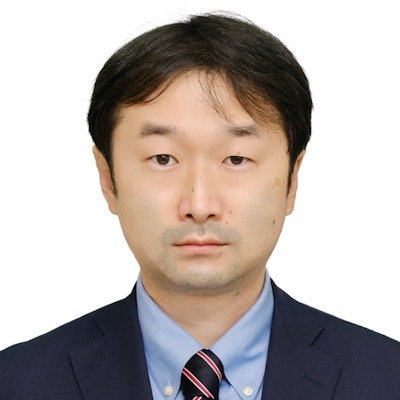 Isuzu Motors America, LLC, appointed Masaaki Sugino as executive vice president, powertrain division. With a master's degree in international relations, his guidance will be welcomed for a growing need in worldwide manufacturing, sourcing and marketing. Isuzu also announced that Naoki Oka, prior executive vice president, has retired.
Read more from Isuzu Motors.