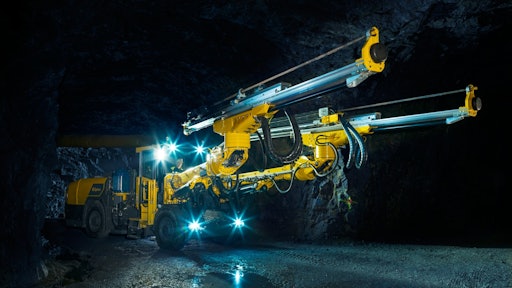 Epiroc
Manufacturers from across the mining industry are gearing up to introduce their latest equipment, components and technologies at MINExpo INTERNATIONAL® 2021. Below are highlights of some of the newest products set to be introduced during this year's event, which we will update as more information becomes available.
Be sure to check our MINExpo channel for even more news and articles related to the show as well as the mining industry itself.
READ MORE: MINExpo 2021 Bringing Mining Industry Together Once Again
Komatsu Exhibiting Sustainable and Autonomous Mining Technology
Central Hall, Booth #7027
At Komatsu's 48,000 sq. ft. (4,459.35 sq. m) booth, the company plans to unveil its latest solutions for surface and underground mining operations.
"MINExpo provides the perfect opportunity for industry leaders to collaborate on new ways to extract essential minerals at this critical time for our society," said Jeff Dawes, President and CEO of Komatsu Mining Corp. and chairperson of MINExpo 2021. "Supporting our customers' path forward with new solutions that leverage digitalization, electrification and automation is crucial to our role as an essential provider to the industry, and we look forward to sharing these innovations developed in partnership with today's mines."
Komatsu will preview future capabilities for remote operation of equipment featuring hydraulic excavators and autonomous haulage.
Other new Komatsu solutions designed to advance more sustainable mining methods that will be on display include:
WE1850 Gen 3 surface wheel loader with proven SR (Switched Reluctance) hybrid drive technology
ZR122 surface blasthole drill with automated features
Battery hauler for underground mining powered by lithium-ion battery technology
Battery-tram powered ZJ32Bi jumbo drill for underground hard rock mining
Underground hard rock drilling and bolting retrofits compatible with all major and most other OEMs
In addition, the company intends to debut a new concept haul truck which is power agnostic, and being developed as part of its new Komatsu Greenhouse Gas (GHG) Alliance. The alliance brings Komatsu together with customers to develop solutions which will help reduce emissions in the mining industry.
Komatsu also recently announced it will introduce an open-technology platform under its Modular Mining brand which is a part of the company's new Mining Technology Solutions team. Intellimine Synergy is designed to collect, integrate and process data in real time, and offers customers a single source solution for their mining data.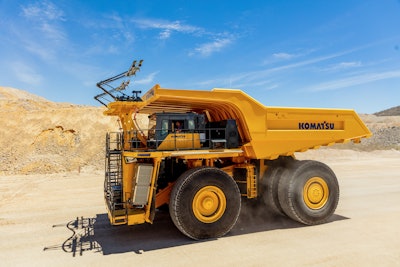 Bosch Rexroth Hägglunds Atom Hydraulic Motor
North Hall, Booth #413
Bosch Rexroth's Hägglunds Atom hydraulic motors provide a compact, power-dense package with a compact design ideal for mobile, marine and recycling, and other heavy-duty applications.
Supplies more revolutions per minute, and more power than motors of similar size
Maximum torque of up to 13.6 kNm and a specific torque of 40 Nm/bar
Supplies full torque at speeds up to 400 rpm
Can easily handle shock loads at peak pressure of up to 420 bar (6,091.58 psi)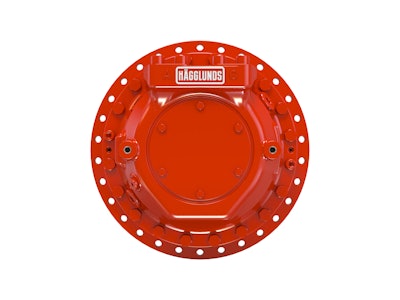 Trimble Showcasing Technology to Aid Autonomous Operations
South Hall, Booth #27927
Trimble will be presenting a wide range of mining solutions to improve safety, productivity, and efficiency and to put mining operations on the path to autonomy at MINExpo 2021. Mining companies need to overcome challenges like rising costs and skilled labor shortages and maximize opportunities from higher commodity prices. Today's market leaders are using new tools to optimize operations, provide greater visibility into fleet operations, and implement autonomous machines to improve mine productivity, efficiency, and safety - but these solutions must also be rugged, reliable, and accurate. Trimble provides solutions to address these key priorities.
Trimble

Autonomy

Trimble has partnered with ROBORACE to make autonomous car racing a reality, and the Robocar will be on display at the show. The same positioning technology that's helping the Robocar maintain precise in-lane positioning at speeds up to 282.42 km/h (175.49 mph) is powering haul trucks for positioning and orientation in mining operations using Trimble's Applanix Position and Orientation System (POS) LVX GNSS-inertial system. Trimble will also be featuring smart antennas and inertial sensors that provide a high-accuracy, continuous solution for precision GNSS – a critical component of a safe and sustainable operation on land or under it.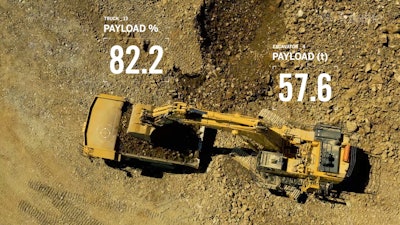 Trimble

Insight

Visitors to the Trimble booth can talk to product experts, see a demo and learn more about Trimble Insight, which provides greater visibility of fleet inefficiency or downtime for quarry and mine managers. Trimble Insight draws data from Trimble LOADRITE loader, excavator, haul truck and conveyor belt sensors to provide easy-to-read dashboards, monitor alerts, and productivity data to help operators make better business decisions.
Trimble

LOADRITE Payload and Productivity Solutions

For mines and quarries interested in immediate productivity improvement, Trimble LOADRITE payload and productivity management solutions use onboard scales to help monitor and improve load and haul, processing and load out operations. Key solutions at MINExpo will include Trimble Smart Haul load and haul tracking software and LOADRITE L3180 Smartscales for wheel loaders.
Liebherr Introducing Three New Excavators
Central Hall, Booth #7627
Liebherr Mining is showcasing its new mining solutions portfolio. The company will display the R 9150 Generation 7 (G7) 130t/143 ton excavator, the next generation of excavator cab from the recently announced R 9600 G8, the PR 776 70t/77 ton mining dozer with LiReCon teleoperation system, the newly introduced T 274 305t/336 tons haul truck along with a display from Liebherr Components, and the LRT 1090-2.1 90t/100 ton rough terrain crane from Liebherr Mobile Cranes.
In addition, attendees will be able to interact with new technologies through a VR booth, and discover Liebherr's technology at the daily masterclasses held with Liebherr experts.
The three new excavators being unveiled at the show—the R 9150 Generation 7, the R 9200 Generation 7, and the brand-new R 9600 Generation 8—are equipped with the latest technology features from Liebherr including Liebherr Power Efficiency, Assistance Systems, and Bucket Filling Assistant.
Liebherr also plans to highlight its recently introduced T 274 mining truck, a 305 tonne machine designed to provide fast cycle times, higher production rates, low fuel consumption, and a low cost per tonne.
The Liebherr Components division will feature its D98 diesel engine series which is available for use in other OEMs' equipment. Liebherr Components also plans to exhibit its hydraulic components, specifically the LH30VO medium pressure pump available in 85 cc.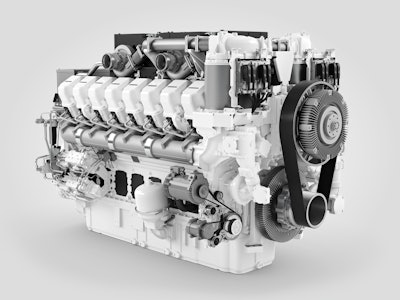 Epiroc Showcasing New and Enhanced Products
North Hall, Booth #2121
Epiroc will exhibit a variety of new product offerings for the mining industry, including new equipment, technology and concepts aimed at increasing productivity, safety, efficiency and sustainability.
Pit Viper 291
Epiroc's Pit Viper 291 makes its debut at MINExpo 2021. The rig is designed to tackle larger diameter drilling in soft to medium ground conditions in both rotary and DTH drilling. The new addition to the industry-leading Pit Viper range is capable of 6-3/4 in. to 12-1/4 in. (171-311 mm) diameter holes with a 55 ft. (16.76 m) clean hole single pass with the drill bit above the table. Also available with a 59-ft. (18 m) option.
The Pit Viper 291 offers more than 100 different options to configure the perfect drill rig for your specific application. With Epiroc's Rig Control System (RCS), the Pit Viper 291 can be configured with scalable automation features, including fully autonomous drilling.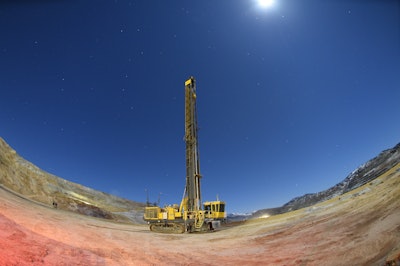 Boomer M20 with Battery Option
With protected hydraulics, sensors and cables, Epiroc's new Boomer M20 is the next generation in underground mining. The worlds' first face drill rig with internal hydraulics, the Boomer M20 is designed to minimize unplanned stops and maximize uptime and performance even in the toughest conditions.
High precision and performance are ensured with on-board automation features, tele-remote capabilities and digital drill plans which give higher reliability and quality of the full drill cycle. Through tele-remote capabilities, operators can drill from a safe distance and keep production going over shift changes.
The Boomer M20 comes with a battery-electric driveline option. With the on-board charger, charging automatically happens while connected to the grid for drilling.
Magni Exhibiting at MINExpo for First Time
Central Hall, Booth #9013
Magni Telescopic Handlers is set to exhibit its lines of Fixed Boom, Rotating, and Heavy Lift Telehandlers at MINExpo 2021 in Las Vegas for the first time. Magni will highlight how its telehandlers can help mines increase profits and create safer working environments.
Magni will feature its Rotating Telescopic Handlers (RTH), a line of versatile and flexible machines that can be used for many applications at mines. Magni rotators serve as several machines in one and can be equipped with various accessories such as forks, winches, platforms, and many specialty attachments. Users benefit particularly from the 360-degree rotation of the RTH which helps them increase production speed. Magni's RTH line offers 16 models with lifting capacities from 8,800-28,600 lbs. (3,991.6-129,727.4 kg) and lifting heights from 58-167 ft. (17.7-50.9 m).
Magni will also show its fixed-boom lines of telehandlers with machines built for underground work and extreme lifting applications. Magni's Heavy Lift Telehandlers have attachment's purpose built for mines, including forks, tire handlers, cylinder handlers, and conveyor belt attachments. Magni's telehandlers offer lifting capacities from 11,000-110,000 lbs. (4,989.5-49,895.2 kg).
The company has also announced plans to debut a new telehandler specifically for mining applications during the show. The new TH U 5.8 is a low-profile machine with fixed telescopic design tailored for the industry. It is powered by a DEUTZ engine and is designed to safely lift to a height of 26 ft. (7.9 m).
Magni's new telehandler features a lifting capacity up to 11,000 lbs. (4,989.5 kg). Its compact frame measures 17 x 8 ft. (5.2 x 2.4 m), suiting use in space constrained environments and underground mining applications.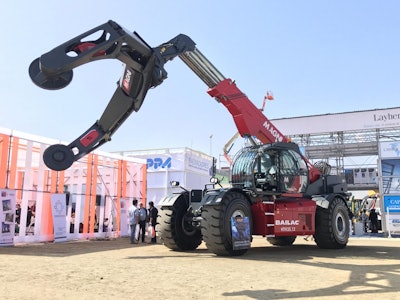 Wirtgen Surface Miner Makes North American Debut
Central Hall, Booth #8109
The Wirtgen 220 SM/220 SMi surface miner will be among the products exhibited by the company at MINExpo 2021. Introduced at bauma 2019, this will mark the North American debut of the machine.
Wirtgen's surface miner features an EU Stage V/U.S. EPA Tier 4 Final engine offering power up to 708 kW (950 hp). The machine is suited for use in small- and medium-scale mining operations as well as routing work and infrastructure projects.
According to the company, the compact and multipurpose machine is capable of extracting resources with an unconfined compressive strength of up to 50 MPa selectively and at a cutting depth of up to 11.8 in. (300 mm).
A 7 ft. 3 in. (2.2 m) wide cutting drum unit is tailored precisely to the specific application and guarantees high productivity at low operating costs, says Wirtgen. The high, narrow sides of the holder base ensure that material flows smoothly and energy consumption is kept to a minimum. This results in reduced wear and tear on the housing, holders, point-attack cutting tools, and scraper blade – even when mining hard, abrasive material.
MAXAM Debuting Largest Mining Rigid Haul Truck Tire
South Hall, Booth #27811
MAXAM Tire North America plans to showcase its growing line of tires for the mining industry during MINExpo 2021. Among them will be the company's largest mining tire to date, the 53/80R63 MS453.
The 63 in. (160 cm) tire is designed to handle the severe conditions often experienced on mine site haul roads. It features what the company describes as an aggressive tread design and reinforced sidewall which help ensure durability in harsh operating conditions.
MAXAM says in its press release announcing the debut of the tire at MINExpo that it is manufactured using a proprietary, two-stage method which involves improved placement of the belt and tread package on the casing. The tire has undergone testing in the U.S. and other global locations to ensure it meets the needs of mining customers.
"We look forward to educating customers on the MAXAM advantage for the mining industry at the show," says Matt Johnson, VP of MAXAM Mining Group, in the company's press release. The release of the 63-in. program completes the series of rigid haul truck tires to the market. "Our commitment to the 63 in., which is an integral part of the mining industry's future, defines our dedication to being a serious global business partner for the industry."
The company plans to showcase several other tires and solutions for the mining industry, as well. This includes its MS405 tire with a deep E4/L4 lug patter for improved grip and stability which was recently OEM approved by Caterpillar Inc. According to MAXAM, the MS405 is designed to minimize vibration at higher cycle speeds, and provides loaders, graders, and earthmovers the lowest cost-per-hour for the industry.
READ MORE: MAXAM Tire Creates New Mining Group
Graco Showcasing Latest Lubricant Products
North Hall, Booth #2473
Fluid handling manufacturer Graco plans to present several lubricant products suited to the mining industry at MINExpo 2021. These include the Compact Dyna-Star (CDS) Pump, the G-Mini Pumps, the GLC X Controller and Auto Lube app, hose reels, meters, fluid-monitoring service equipment and more.
During the show, Graco will present its new 60# reservoir, part of the CDS pump series, designed to provide additional lubricant-holding capacity. Graco says its CDS platform is specifically designed for heavy-duty earth-moving machines in extreme work environments. It can be paired with the company's Bluetooth-enabled GLC X controller and Auto Lube app for monitoring of lubrication metrics such as levels, pressure and configurations.
Graco intends to show other new service products including the extreme-heavy-duty XDX reels and the rugged PM preset meters. It will also demonstrate its fluid management technology Pulse Pro, Pulse FC and the new Pulse Level systems which are designed to help simplify the way shops track and manage bulk fluids in real time.
Be sure to click on the primary image at the top of the page for more images of the products and technologies mentioned in this article.
Companies in this article