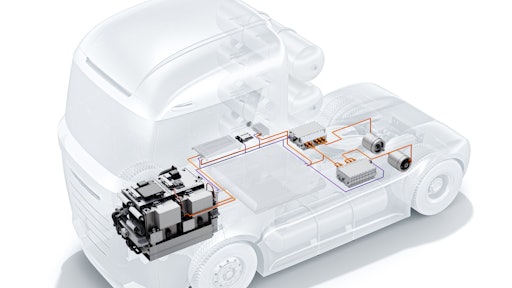 Bosch
OEM Industry News Briefs provides a weekly round up of the latest news and company announcements you may have missed in the heavy equipment engineering and manufacturing industries.
DEUTZ joins eFuel Alliance
DEUTZ has announced its plans to join the eFuel Alliance as part of its sustainability strategy. The alliance is comprised of companies interested in producing synthetic fuels from renewable energy on an industrial scale. Its goal is to enable these e-fuels to be a viable alternative to conventional fuels, such as diesel, in an effort to meet global decarbonization efforts. DEUTZ will mainly represent the off-highway segment in the initiative, the company says in its press release announcing participation in the alliance.
"We are at the vanguard of a greener transport sector. DEUTZ believes that e-fuels provide a sensible alternative, alongside electric drives and hydrogen engines, that will help to achieve the Paris climate targets. For exactly this reason, we commit ourselves to play an active role in the eFuel Alliance," says Dr. Frank Hiller, CEO of DEUTZ AG, in the company's press release.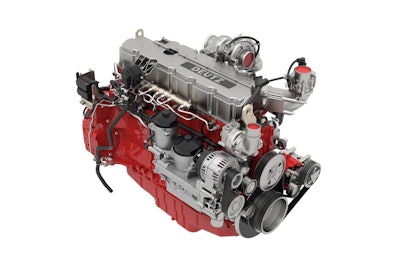 E-fuels—synthetic fuels made on a renewable basis from water and carbon dioxide (CO2)—are seen as a suitable diesel alternative for heavier duty applications as they can provide similar performance to their conventional fuel counterparts.
DEUTZ recently announced its TCD engine portfolio can be used with paraffinic fuel such as e-fuels, offering a viable alternative available today to help meet emissions reduction targets.
Dana forms long-term contract with Bosch for fuel cells
Dana has announced the signing of a long-term cooperation agreement with Robert Bosch GmbH for the development and mass production of metallic bipolar plates for fuel-cell stacks. Dana says its technology will be used for the foundation of the solution the two companies intend to co-develop.
According to Dana its metallic bipolar plate technology help to improve the cost, performance and assembly of fuel cells for OEMs.
Bosch will bring its fuel cell stack system knowledge to the partnership to help further improve the cost and performance of future fuel cell systems. The company's competency in mass production will help with serial production of the bipolar plates.
The companies anticipate total production volume will exceed 100 million for customers in Europe, Asia Pacific and North America. Dana says the plates should be available for fuel cell powertrains in commercial vehicles starting in 2022.
Blackwood Engineering expands
Blackwood Engineering has purchased a second site in the UK, a 5 acre facility in the Rising Sun Industrial Estate in Blaina, South Wales.
According to the company, the additional site will aid its further growth efforts and development of more products as well as services that can be offered to customers. The company says it will be able to increase its output and develop larger, more complex castings and counterweights.
Commercial Director Dominic Connor said in the company's press release announcing the acquisition of the new site, "We are delighted to secure the acquisition of the Blaina site to support our growing business; we have been searching for an additional site near our existing UK site for a few years. The new site will help us continue to meet our customer requirements now and to support the future growth. It will provide us the facilities we need to continue providing high quality castings and counterweights, plus the value-added activities that helps to set us apart from our competitors."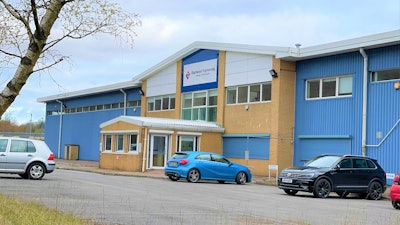 Modine names new general manager
Modine Manufacturing Co. has named Matt Powell General Manager, Heavy Duty Equipment (HDE) where he will lead all aspects of this business except for the portion of it focusing on electric vehicles. Powell is replacing Joel T. Casterton who is leaving the company for other opportunities.
Powell comes to Modine from Amcor Inc. where he served as President and CEO; he has also previously held positions with Danaher Corp.
"I am very pleased to welcome Matt to the Modine team," said Neil D. Brinker, President and CEO of Modine, in the company's press release announcing Powell's appointment. "The decision to separate the traditional powertrain cooling business from our EV business signals a strategic shift for the company. As our customers continue to transition to electric vehicles, we are investing more in the systems and technologies to support these platforms. This means that we will begin to deemphasize certain products for internal combustion engines as we execute our 80/20 strategy of focusing company resources on higher growth, higher margin businesses to create a stronger Modine. Matt is well suited to lead this process given his extensive international experience dealing with organizational change."
Volvo Trucks D13 Turbo Compound engine available on all VNL models
Volvo Trucks will now make its D13 Turbo Compound (D13TC) engine standard on all Volvo VNL models. The engine is designed to provide improved fuel efficiency to help fleets reduce their operational costs.
The engine has shown a reduction in greenhouse gas (GHG) while improving fuel efficiency, and demand has grown for the engine from customers in Europe and North America.
Per a press release from Volvo announcing the increased availability of the D13TC, it delivers on average fuel efficiency improvements of up to 11% compared to 2015 Volvo truck models. Enhanced fuel efficiency options from Volvo Trucks like the Xceed package, available on the VNL 760 and 860, can include the FlowBelow Aerokit and other optimized exterior design features to deliver fuel efficiency gains as high as 16%.
In addition, the company says the next-generation D13TC engine provides fuel savings up to 6% compared to the 2020 Volvo D13 VGT engine, depending on the operation. The new Turbo Compound engine improves emissions, reducing the overall carbon dioxide footprint while still maintaining high average transport speeds. Sustained transport speeds and improved reliability result in more efficient operations and increased revenue, while further boosting driver retention.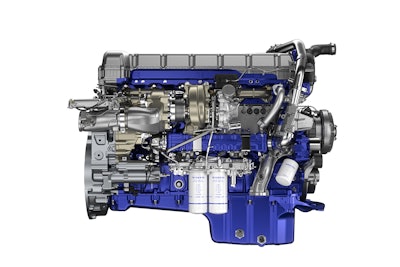 Allison Transmission acquires off-highway transmission portfolio
Allison Transmission recently announced its intent to acquire the transmission portfolio of India-based AVTEC Ltd.'s off-highway business as well as its Madras Export Processing Zone (MEPZ) off-highway component machining business. AVTEC manufacturers powertrain products for a variety of industries including automotive, defense, and agriculture and other off-highway equipment.
"The acquisition of the transmission portfolio of AVTEC's off-highway business and associated IP will accelerate Allison's pursuit of additional opportunities in these segments in India and global markets with purpose-built products that deliver performance and productivity to our customers" said John Coll, Senior Vice President, Global Marketing, Sales and Service at Allison Transmission, in the company's press release announcing the acquisition.
Per the company's press release, Allison will also integrate AVTEC's off-highway component machining operations currently located at the MEPZ facility (Chennai) into Allison's Chennai manufacturing plant to continue producing housings for Allison's off-highway transmissions.
Red Dot purchases new facility
Red Dot Corp. has purchased a new manufacturing and distribution center in Memphis, TN. The facility features 25 acres and nearly 300,000 sq. ft. of space to help the company expand its operations in the Southeastern U.S. Current employees in the area will be relocated to the new facility.
"Our existing Memphis team has been amazing over the last 18 months," said Red Dot CEO John Kaestle in the company's press release announcing the new facility. "We have had an extreme increase in demand, and our team has been integral in fulfilling customer orders. This new location will allow us to build on the talented team already in place, while dedicating resources to our aftermarket distribution."
Renovations will occur in the coming months at the new site, after which full operations will be ramped up in 2022. Red Dot intends to rebalance its production and expand manufacturing capacity at the facility. In addition, it plans to establish a dedicated facility for fulfillment of aftermarket products.
CNH brands announce leadership changes
CNH Industrial's two agricultural equipment brands—Case IH and New Holland Agriculture—have announced new leadership.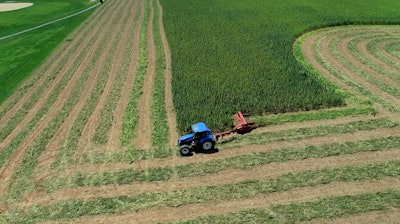 Case IH has announced that current Vice President of North America Scott Harris will now lead the brand as Case IH Global President. He will replace Brad Crews who will now serve as President of North America for CNH Industrial. Kurt Coffey, who is currently the Global Brand Marketing Manager and Marketing Communications Leader for North America, will lead the brand as Case IH Vice President of North America.
"Scott Harris' strong leadership in North America has made a significant impact on the Case IH brand," said Derek Neilson, CNH Industrial President of Agriculture, in Case IH's press release announcing the new leadership roles. "As we look to the future, at both Case IH and the agriculture industry as a whole, we are excited for him to make his mark across the globe."
In his role as Case IH Global Presiden, Harris will be tasked with leading the overall strategy of the brand as well as coordinate activities with Case IH and CNH Industrial leadership across all regions.
CNH has also announced the appointment of Sally Johnson to the role of Vice President for New Holland Agriculture North America. Johnson brings 16 years experience with CNH Industrial to the role; most recently she was Director of Sales for New Holland.
"We believe in Sally's proven ability and see a great opportunity for continued growth with our dealers and customers," said Crews.
Companies in this article