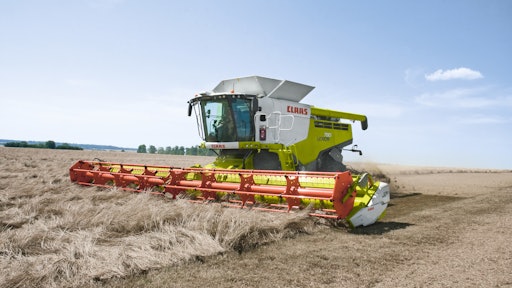 Rolls-Royce Solutions
OEM Industry News Briefs provides a weekly round up of the latest news and company announcements you may have missed in the heavy equipment engineering and manufacturing industries.
Marlin Technologies has announced its M-Flex CAN keypads and M-Flex CAN 4-in/4-out controllers have met European Union (EU) conformity requirements. With this CE (Conformité Européenne) designation, customers can be assured Marlin's products comply with EU health, safety and environmental protection legislation. The company says receiving the EU CE mark enables its products to be sold across all EU countries.
"The CE Mark is a requirement for all electrical products that are sold and distributed in the EU. And we're excited to announce the M-Flex CAN Keypad Family and M-Flex 4I4O Controller now carry it. Marlin Technologies plans to develop new M-Flex products to support our OEMs and partners here in the USA and overseas," said Jay McDermott, Business Development Manager at Marlin Technologies, in the company's press release announcing the CE designation.
Volta Trucks forms partnership for tailored last-mile electric vehicle navigation system
Electric commercial vehicle developer Volta Trucks has formed a partnership with HERE Technologies to utilize its integrated navigation services in the soon-to-be-released Volta Zero fully-electric commercial truck. Per Volta Trucks' press release announcing the partnership, the Volta Zero will use EV Range Assistant, a feature from HERE tailored for inner-city deliveries which includes range prediction for trucks on route and allows for route planning including multiple delivery stops. Search, routing, real-time traffic, and turn-by-turn voice guidance will be available both on- and offline.
HERE's navigation-as-a-service model will allow for a more simplified development and implementation process for Volta Trucks while still enabling the company to provide customers with a unique system. The In-Vehicle Infotainment system can be remotely configured and monitored by customers says Volta Trucks and enables data transfers to the cloud.
what3words geolocation technology is integrated into the navigation system as well. This technology provides an easier and more precise method of identifying a location than with a street address. According to Volta Trucks, what3words has divided the world into a grid of three-metre squares and given each square a unique combination of three random words: a what3words address. Drivers can enter what3words addresses directly into their in-truck systems, allowing them to easily navigate to locations as specific as building entrances or loading bays – ideal for busy drivers making multiple deliveries in a city.
"With HERE Navigation, we can provide innovative and differentiated experiences to our drivers while simplifying our supply chain – a key benefit supporting our accelerated route to market," says Ian Collins, Chief Product Officer of Volta Trucks, in the company's press release.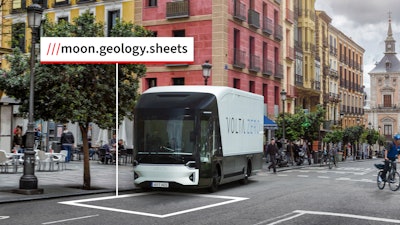 Isuzu and Cummins to collaborate on battery-electric truck
Cummins Inc. and Isuzu Motors Limited have announced they will collaborate on a prototype medium-duty battery-electric truck which they will then demonstrate in North America. This will be the first zero-emissions product developed under the Isuzu Cummins Powertrain Partnership (ICPP) formed by the companies in 2019.
A Cummins PowerDrive6000—a plug-in hybrid powertrain—will be integrated into Isuzu's F-Series truck and piloted with fleets in North America starting in 2022. Once demonstration of the battery-electric truck is completed, Isuzu plans to explore commercialization of battery-electric medium-duty trucks powered by Cummins technology throughout North America.
"We are excited to be working with Isuzu to accelerate decarbonization within the partnership," said Amy Davis, Vice President and President of New Power at Cummins, in the company's press release announcing the collaboration. "It's through our joint commitment in innovation that we provide our customers with safe, reliable zero-emissions solutions."
"As part of the path to carbon neutrality, it is significant for us to start this joint BEV prototype project in North America. Through our partnership, we commit to continuing to explore further opportunities in the next generation power source, including electric powertrain technologies in addition to the existing powertrain collaboration," said Koichi Seto, Director of the Board, and Senior Executive Officer at Isuzu.
Grote expands engineering and production facility in Mexico
Lighting manufacturer Grote Industries is expanding its engineering and production facility in Monterrey, Mexico. The company designs and manufactures power cords, trailer wire harnesses, cables and airline products at this facility, making it an integral location for the many markets it serves.
With the expansion Grote will be able to add production and manufacturing space as well as shipping capacity and space for staff working at the site. The company plans to increase its in-house design team in conjunction with the building expansion to help it meet current and future customer needs.
Grote plans to complete the expansion by July 31, 2022.

SAKOR Technologies custom designs test stand for drivetrain manufacturer
SAKOR Technologies Inc. was recently tasked with upgrading an existing electric variable cam timing (eVCT) durability test system for an international powertrain component supplier. According to SAKOR, it custom designed the test stand for use with cam phasers driven by an electric motor which will enable it to be used for running long-term durability tests on new electric cam phaser designs.
Updates to the test system included the addition of torque transducers, more data acquisition channels, and an enhanced mechanical driveline topology. Enhanced motor control and communications network versatility were added, as well says SAKOR.
The company also included its DynoLAB data acquisition and control system which automates all types of test cycles used for performance, durability and quality control testing. SAKOR says the system provides reliable fully automated test procedures for all customer testing protocols and enables the customer to create its own tests and testing protocols as well as make changes without requiring assistance.
"With this upgraded system our customer has significantly added to their testing capabilities," said Randal Beattie, President of SAKOR, in the company's press release announcing the upgraded test stand. "They are now able to perform durability testing on a much broader array of their products, and over a much wider range of conditions, all in a clean laboratory environment."
CLAAS signs supply agreement with Rolls-Royce
Rolls-Royce has announced it signed a follow-up agreement with agricultural equipment manufacturer CLAAS for the supply of mtu engines. Through the agreement CLAAS will purchase thousands of mtu engines from the Series 1000 to 1500 lines for use in its Lexion and Tucano combine harvesters, Jaguar forage harvesters and Xerion large tractors.
All of the engines are designed to meet EU Stage V emissions regulations. They can also be purchased with dual certification for compliance with Tier 4 Final to enable their use in the U.S. and Canada.
"We laid the foundations for continuing our cooperation in the intensive field tests we performed for certification, which primarily took place at CLAAS. By coordinating with each other closely from a very early stage, we improved our engine platforms, also adding a diesel particulate filter to the SCR system to ensure compliance with the strict emission limits," explained Stefan Rudert, Director C&I and Agriculture Business at Rolls-Royce business unit Power Systems, in the company's press release announcing the new supply agreement.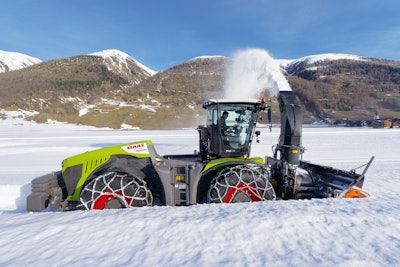 Companies in this article