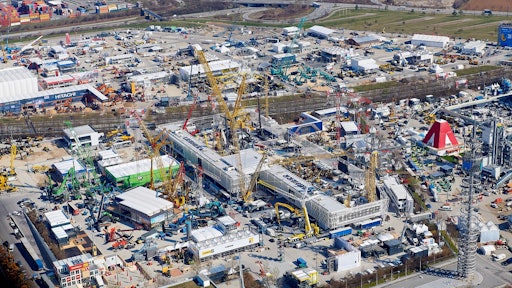 Messe München
Messe München, organizer of the triennial event bauma, have announced that 10 months ahead of the 2022 event members of the construction and mining industries are excited for the trade show to take place. Scheduled for October 24-30 in Munich, Germany, bauma 2022 will once again be the event at which manufacturers highlight their latest equipment, technologies and services for the global construction and mining market.
Currently Messe München says 97% of available exhibition space is confirmed it will be utilized by companies. This has made organizers optimistic about the show. "This feedback is a clear signal of our customers' intention to take part in bauma. In the personal conversations we have with exhibitors and visitors, we hear one thing over and over again: They are really looking forward to having face-to-face discussions and, of course, to experiencing the special atmosphere that only bauma can create. I am really confident that the situation will soon have improved to the point that we will be able to put on an exciting bauma that will attract a large number of international companies and visitors," said Klaus Dittrich, Chairman and CEO of Messe München, in the organization's press release announcing strong participation in the event.
In October 2021, Messe München said it was hearing excitement from the industry about bauma taking place in 2022. Leaders from three bauma exhibitors attended an industry trade show in July and found the experience to be safe and optimistic about the return of in-person events. These business leaders and many others in the heavy equipment industry have expressed the value of events and there being no substitution for face-to-face interactions with customers and business partners. While technology has made it easier to connect with people across the globe, there is still a lot of value placed on in-person meetings.
However, many companies—and the industry as a whole—have started re-evaluating work travel and being more cognizant of when it is necessary and when it is not.
Over the past 2 years the global health crisis has made hosting in-person events more difficult. Although many events began to return in mid- and late-2021, the fluctuations of the pandemic have slowed the return of in-person events. Though some, like the agricultural event EIMA in Italy, were able to take place again in November 2021, others such as Agritechnica—which was to take place in late February 2022—have been cancelled.
Visit our Industry Events page to stay up to date on all event dates, postponements and cancellations.
Other events have postponed, such as Hannover Messe, or gone virtual. Hybrid events that allow for both in-person and virtual attendance are becoming more common as well to accommodate those who cannot travel or do not feel comfortable doing so while still offering the ability for those who can meet in person and all attendees to still get information and network. The 2022 Consumer Electronics Show (CES) for instance planned from the get-got to be in-person but also offer virtual attendance for certain aspects. This foresight benefited the show as COVID-19 cases increased during the last part of 2021 and many attendees as well as exhibitors cancelled their plans to attend in person.
READ MORE: New Technology Launches at CES 2022
Several other events scheduled for 2022 are also including a virtual component to best serve all potential attendees and exhibitors. bauma will provide a digital component in the form of a webinar series based on the five key themes of the show:
zero emissions
the digital construction site
tomorrow's construction techniques and materials
autonomous machines and
mining in a sustainable, efficient and reliable manner.
The webinar series is scheduled to begin in March and will be conducted in English. According to Messe München, this will provide an opportunity for industry experts to explore these key topics in an in-depth manner.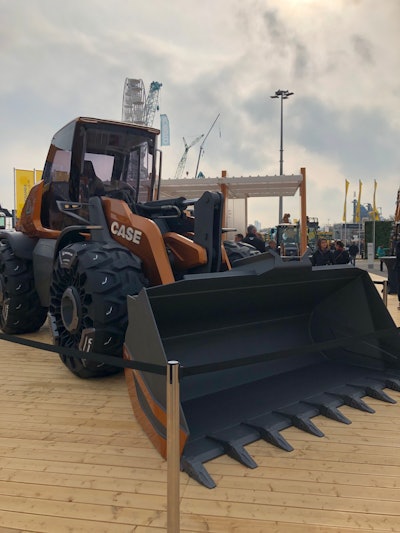 Mining and innovation to be highlights of bauma 2022
bauma is a key trade show for the mining industry in Europe. As such, there is expected to be a large number of exhibitors showcasing their latest technologies for this sector at the event. Messe München says in its press release that exhibitors will include such industry heavyweights as BHS Sonthofen, Herrenknecht, Komatsu, Liebherr, Schulte Strathaus and Zeppelin Baumaschinen. Other mining industry related companies attending the fair will be the Matrix Design Group from the United States, Resemin from Peru, Roco9 from Great Britain, Tesab Engineering from Great Britain and Weber Mining & Tunneling from France.
The event is known for the many innovations exhibited at it, and the 2022 show is likely to be no different. bauma 2022 will include an innovation hall LAB0 which Messe München says will include special areas as the bauma Forum, virtual reality, MIC 4.0, startups and a science hub. Think Big, a program that promotes talented young people, will also be included as a key issue for the industry.