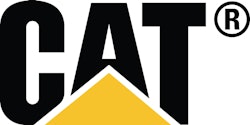 Caterpillar Inc. praised members of Congress and President Obama for the bipartisan support that has produced three important Free Trade Agreements (FTAs) for the United States. Caterpillar Chairman and CEO Doug Oberhelman was among a select group who attended a ceremony at the White House, where President Obama signed into law FTAs with Colombia, Panama and South Korea.
"Caterpillar exported nearly $13.5 billion in products from the United States in 2010—supporting thousands of jobs—and we continue to have strong exports again this year," Oberhelman says. "These agreements will make Caterpillar products more competitive in Colombia, Panama and South Korea, which we believe will lead to more exports to those countries while supporting American jobs."
Caterpillar has been a long-time advocate of free trade agreements and was instrumental in supporting the passage of FTAs with Colombia, Panama and South Korea as well as previous FTAs with Mexico, Chile, Central America, the Dominican Republic and Peru. Since those FTAs went into effect, Caterpillar exports have increased substantially to those regions of the world—up fivefold to Mexico, threefold to Chile and up by more than 60% to Peru. The trade agreement with Panama eliminates tariffs ranging from 3 to 10% on Caterpillar products exported from the United States. Additionally, the trade agreement with Colombia eliminates tariffs ranging from 5 to 10%.
"Passage of these FTAs is tangible proof that Washington can work together in a bipartisan manner for the good of the country and I hope this leads to a greater level of civility," Oberhelman says. "This enhances our ability to sell more mining trucks, large motor graders and scrapers made in Decatur, IL, and track-type tractors made in East Peoria, IL, to Panama for the canal expansion and to Colombia to support mining customers, just to name two examples."