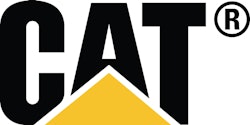 Caterpillar Inc. celebrates the grand opening of its Winston-Salem, NC, facility that will produce axle assemblies for the largest Cat mining trucks.
Operations at the 850,000-square-foot state-of-the-art facility include machining, assembly, test and painting of axles to support Caterpillar's increased capacity for expanding global mining operations.
"Axles produced in the North Carolina facility will help satisfy the rising worldwide demand for our mining equipment with approximately 90% of these components going into machines that are expected to be sold to customers outside the U.S.," says Steve Wunning, Caterpillar group president with responsibility for Resource Industries. "The Winston-Salem plant is an integral part of the strategically important mining business, and this world-class axle facility will allow us to produce more high quality mining trucks in our existing manufacturing operations."
Enhancing support for mining customers is imperative for Caterpillar. Since 2008, the company has spent billions on investments and acquisitions to boost manufacturing capacity and expand the mining product line. As recently as last week, Caterpillar announced another $800 million in capacity expansions including mining trucks and tractors made in the U.S. (Decatur and East Peoria, IL) and a new mining truck facility in Indonesia.
"Creating jobs is my top priority, which is why I'm so excited about Caterpillar's expansion," North Carolina Gov. Bev Perdue says. "Caterpillar's decision to continue investing in North Carolina is proof that our training programs, state and local government incentive programs and top notch skilled workforce make us a prime destination for manufacturers around the world."
Hiring at the plant began earlier this year, and will continue over the next few years. Production at the facility has begun. When the plant is fully operational in 2014, the workforce will total more than 500, including nearly 400 full-time employees and over 100 agency workers.
The addition of the Winston-Salem facility brings Caterpillar's North Carolina employment to nearly 2,000. The company also has locations throughout the state in Cary, Charlotte, Clayton, Franklin, Goldsboro, Morganton, New Bern, Sanford and Smithfield.  
Interested applicants can visit the Caterpillar recruiting Web site, www.jointeamcaterpillar.com, for more information.