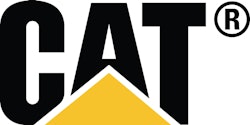 Caterpillar Inc. announces it has signed an agreement that would result in Platinum Equity acquiring a 65% equity stake in Caterpillar Logistics Services LLC, the third party logistics division of its wholly owned subsidiary, Caterpillar Logistics Inc. (Cat Logistics). The pending sale of the third party business supports Caterpillar's increased focus on the continuing growth opportunities in its core businesses. The overall transaction is valued at approximately $750 million. Under the terms of the agreement, Caterpillar would retain a 35% equity stake. Other terms are not being disclosed. The closing of the transaction is pending customary closing conditions including regulatory approvals and consultation with employees and employee representatives, in accordance with local, country and regional employment practices.
"The sale of the third party logistics business would be a key step in the execution of our enterprise strategy. This event enables Caterpillar to increase its focus on our core business that aligns with our strategic business model," says Stu Levenick, Caterpillar group president with responsibility for Customer & Dealer Support. "We believe the transaction with Platinum will set the third party logistics business on a path for continued growth and success."
Over the past 25 years, the third party logistics business has provided outstanding logistics service to more than 50 customers worldwide in a number of different industries. As part of the agreement with Platinum, the third party logistics business will continue to provide logistics services for non Cat branded parts including FG Wilson, Perkins, Solar, as well as for Caterpillar Japan.
Platinum Equity Partner Jacob Kotzubei says the investment is a perfect fit for Platinum given the firm's significant experience in executing carve-out transactions and operating logistics businesses.
"We have a lot of experience owning and operating businesses that provide complex supply-chain solutions," says Kotzubei. "We know what customers expect, and we share Cat Logistics' commitment to the highest levels of service and dependability."
"We are excited about this opportunity to partner with Platinum Equity. We are confident we have chosen the right partner to focus on the third party logistics business and grow it to build long-term value," says Steve Larson, vice president of Caterpillar and chairman and president of Cat Logistics. "We also thank our third party logistics employees for their commitment and dedication, which has enabled Caterpillar's third party business to become a global leader in service parts logistics. As the transaction is finalized, we are committed to working closely with Platinum to ensure a seamless transition so customers continue to receive the high level of service and value they have come to expect."
The proposed sale does not impact Caterpillar manufacturing logistics and transportation operations and Cat brand parts distribution; they will continue as core businesses within Cat Logistics. In fact, Caterpillar previously announced plans for a multiyear expansion and enhancement of the Cat parts distribution network, which, to date, has added over four million square feet of capacity in new parts distribution centers in the United States, Mexico and the United Arab Emirates.
The transaction is expected to close in the third quarter of 2012.