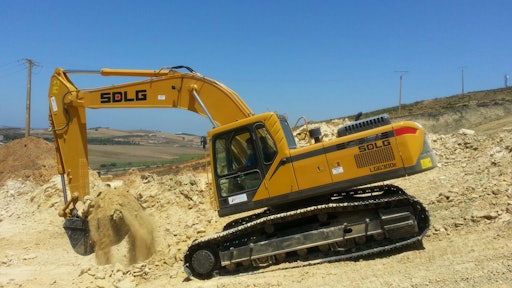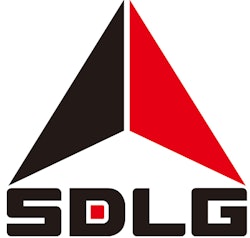 The first SDLG excavators in North Africa are already at work, helping to make history in Morocco by playing an important role in the construction of the first high-speed rail line in the country.
The Moroccan government says the high-speed rail link under construction in the country will help boost infrastructure and serve as a much needed supplement to its current rail network, which has seen rail passenger traffic increase from 14 million in 2003 to some 34 million in 2012, according to figures from the O.N.C.F., the National Office for Railways. The high-speed rail line is expected to carry up to 10 million passengers a year.
Hard at work on the construction of the new rail link are two LG6300 hydraulic excavators from SDLG - the first two excavators from the Chinese manufacturer to arrive in Morocco. The units are being used by Chinese contractor COVEQ, which is managing part of the building work on the project.
SDLG's Business Director for Morocco, Abdelhalim Achattouss, says adding a new product line to SDLG's offerings in the region reflected the company's commitment to remaining a market leader in Morocco and the surrounding North African region.
"SDLG's wheel loaders are very well known in the North African market and they remain hugely popular with customers," he says. "Of course their competitive price makes them an attractive option initially, but once customers run them and see how durable they are and how easy they are to service they love them even more. We believe the line of SDLG excavators can become equally popular, as they share the same qualities of value, robustness and ease of maintenance."
The LG6300 has a bucket capacity of 1.3 m3 and a second generation Deutz EMR2 engine that offers more torque, lower fuel consumption, better emission levels and very low noise. Travel speeds for the unit are 3.2/5.1 km/h and a GPS is also available.
Improved stability on the LG6300 comes from the wider chassis combined with reinforced X-shaped lower brackets on the extended crawler. This set up allows the unit to adapt well to different working conditions while all the time offering lower energy consumption and higher performance.
Other features of the LG6300 include dual-pump constant power negative flow control in the hydraulic system and a control system with LCD color monitor, self-diagnostic technology and emergency fault alarm.
Once completed, the 350 km (215 mile) rail line will link the country's economic center, Casablanca, with one of the major cities in the north, Tangier, and cut travel times in half, to around two hours. Under a joint agreement between Morocco and France, French companies are building most of the system, and O.N.C.F. will provide the passenger services, manage and operate the infrastructure, as well as fix installations and trainsets. The project is estimated to cost $4 billion and will start running in 2015.