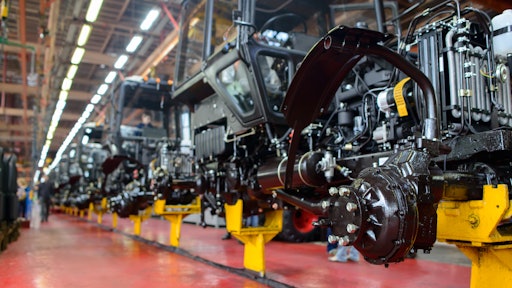 ©smspsy – stock.adobe.com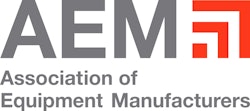 Tariffs have been plaguing the heavy equipment industry since they were first implemented by the Trump administration, which began a trade battle between the U.S. and China. Tariffs were also enacted between the U.S. and Europe, but those have since been temporarily suspended and a trade deal was reached between the two shortly after.
While the intent of the tariffs was to help U.S. competitiveness, in many instances they did the opposite. Costs for materials increased which equipment manufacturers had to determine how to absorb, or pass on to customers. And for some companies, especially those operating in the global market, it hindered demand from some markets because customers could not afford the new costs associated with buying equipment.
READ MORE: Tariffs Cost American Businesses $6.8 Billion in July
Many in the industry, including the Association of Equipment Manufacturers (AEM), spoke out against the tariffs, saying they were not the way to help the manufacturing industry or U.S. economy. Much of this was to no avail though as the tariff rates imposed by the U.S. and China escalated throughout much of Trump's presidency.
Steel manufacturers have been among those which have benefited, and pushed for the tariffs to stay in place.
As of yet, there has not been much from the Biden administration or other lawmakers related to the tariffs, until this week. On Oct. 4, it was announced that U.S. Trade Representative Katherine Tai planned to exclude some Chinese imports from tariffs, as reported by Reuters. Tai is reportedly keeping all options open and intends to have a discussion with leaders in China about it not keeping promises made in a trade deal with President Trump.
The following day (Oct. 5), Reuters reports Tai's office is seeking public comments on the tariff exclusion process.
Upon this announcement, AEM released a statement from its Senior Vice President of Government and Industry Relations Kip Eideberg voicing industry support for the decision, as well as the need to further examine how tariffs are implemented.
"While we fully support the administration's pledge to reopen the tariff exclusion process, U.S. equipment manufacturers want to see the removal of the tariffs already in place, reach a negotiated agreement for China to follow through with purchases under the Phase One deal, and avoid future trade friction between the world's two largest economies. China's unfair trade practices must change. However, the broad and unilateral use of tariffs has undermined our industry's global competitiveness. The Biden administration must continue to work with our trading partners and allies and use alternative means to level the playing field," said Eideberg.
On Oct. 5, U.S. Senators Pat Toomey (R-Pa.) and Mark Warner (D-Va.) introduced legislation for the reintroduction of the Bicameral Congressional Trade Authority Act which would require congressional review of any tariffs proposed by the president (via Section 232 authority). According to a press release from Senator Toomey's office, previous administrations have abused the Section 232 tariffs to protect certain industries at the expense of overall U.S. economy. As such, he and other senators believe there should be more oversight to ensure better implementation of tariffs.
Upon announcement of this legislation, a statement from AEM President Dennis Slater was released voicing support for it. "The Association of Equipment Manufacturers applauds the reintroduction of the Bicameral Congressional Trade Authority Act. This legislation will reestablish congressional authority on Section 232 of the Trade Expansion Act of 1962, ensuring that future tariffs or quotas put in place under national security grounds are reviewed by Congress. U.S. equipment manufacturers continue to pay artificially inflated prices for steel, which is undermining American manufacturing and our industry's ability to compete globally. This legislation will add much needed transparency and accountability to a flawed process and make sure the Department of Defense also plays an active role in determining what is a national security threat. We applaud Senator Toomey for continuing to focus on this important issue and making sure U.S. manufacturers and American workers are not weighed down by bad policy," said Slater.
READ MORE: Equipment Manufacturers Support New Effort to Reform Section 232 Tariffs
According to AEM, 30% of equipment made in the United States is destined for export. Because of this, having a sound trade policy in place benefits the industry and its competitiveness in the global marketplace.