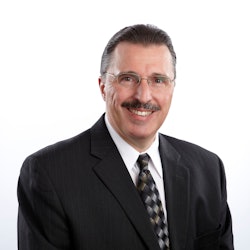 Each year, our State of the Industry issue looks at the top trends and technologies within the heavy equipment industries. We also dig into current and future market conditions, as well as regulations which may currently or in the coming years have an impact on how the industry will go about designing its equipment.
To get the best insights, we speak with executives from a variety of companies working in the industry—everyone from associations, to OEMs to component suppliers. Below are responses provided by Dennis Slater, President of Association of Equipment Manufacturers (AEM).
Read all of this year's executive Q&As.
Global Markets, Government & Trade
Are there any policies you are keeping your eye on that could impact (or have already impacted) the industry?
To keep the equipment manufacturing industry strong, our nation's elected officials need to support pro-manufacturing policies. This is why the Association of Equipment Manufacturers advocates for policies on behalf of our industry's 2.8 million men and women that help rebuild and modernize our nation's infrastructure, open up foreign markets for equipment manufacturers in the United States, and keep rural America strong. This includes policies like the Infrastructure Investment & Jobs Act currently before Congress that would make a generational investment in our nation's infrastructure, including its roads, highways, bridges, and more, which could help create nearly 500,000 U.S. manufacturing jobs and over 100,000 equipment manufacturing jobs within the next few years.
How would passage of an infrastructure or other similar bill in the U.S.—or the equivalent in other countries—benefit the heavy equipment industry?
The passage of a federal infrastructure bill this year will make a transformational investment in our nation's infrastructure and provide numerous benefits to American communities across the country. This includes many of the communities where equipment manufacturers have large footprints with 2.8 million men and women throughout our industry in all 50 states. A recent analysis of the bipartisan supported infrastructure bill in front of Congress indicated over 100,000 equipment manufacturing jobs, which pay 35% above average, could be created before the end of Biden's first term and generate over $2 billion in new federal, state, and local tax revenue from the equipment manufacturing industry, while resulting in an additional $27 billion in overall economic output,
How, if at all, has the current state of the global trade tensions—particularly those between the U.S. and other countries—had an impact on the industries you serve?
We need pro-growth trade policies to sell more American products and keep equipment manufacturers strong. This includes free and fair trade policies as equipment manufacturers rely on mutually beneficial trade relationships with our partners. For example, 30% of equipment made in the United States is destined for export. A robust trade market also helps support many of the 2.8 million good-paying jobs our industry supports in the U.S. AEM believes tariffs are taxes on Americans and jeopardizes U.S. manufacturing jobs and the tariffs in place now hurt both equipment manufacturers and farmers by limiting our nation's competitiveness and costing American taxpayers billions. Tariffs also raise costs of production and cause job loss for U.S. manufacturers and undermine America's global competitiveness. President Biden and our nation's elected officials must support trade policies that improve relationships with global trading partners, curb the misuse of tariffs and other protectionist policies, and renew key legislation to keep American manufacturing competitive. We are encouraging the administration to advance policies that sell more American manufactured products, and laws that strengthen critical U.S. manufacturing supply chains.
READ MORE: U.S. and EU Reach Trade Deal
Diesel, Electric & Other Power Alternatives
How will electrification—or other alternative energy/power systems—continue to advance in the heavy equipment industry?
As costs reduce and energy storage capacity increases, we will see battery electric machines continue to enter the marketplace. There are still many challenges to overcome, some much different than in the on-road space. Hybrid technologies and electrifying certain components may be viable solutions as well.
What new emissions regulations do you see on the horizon, and how might they impact future product development?
Emissions regulations is a topic the industry is watching closely at this time. With the evolution of EU non-road emission standards, along with expected regulations from the California Air Resources Board (CARB), the non-road industry will play a key role in educating regulators and other industry stakeholders on the feasibility and cost-to-benefit ratio of such requirements.
Data, IoT & Connectivity
What will be the best use cases for the Internet of Things (IoT) and data in the coming years?
Connectivity and the use of data will continue to evolve in the years to come and will become more accessible and actionable as more data is collected. The best use case will continue to provide ways to manage a fleet and proactively address issues, whether they be equipment or operator related, to increase productivity and reduce downtime.
What advancements do you see on the horizon for connectivity and machine learning in the next decade?
Machine learning and artificial intelligence will play a key role as certain pieces of equipment, in some environments, become more and more automated. This may even lead to the repurposing of the operator. As with self-driving cars, there needs to be "learning" for them to be able to adapt to certain circumstances.
What challenges remain for the continued adoption of data, IoT and connectivity related technologies or systems?
The biggest challenges continue to be the ease of data consolidation and making that data actionable. Companies need to put the right people and systems in place in order to get the full value out of data, otherwise it just becomes an unmanageable stream and is overwhelming.
Automation & Smart Systems
What further benefits will automation bring to the heavy vehicle and equipment industries?
Automated systems, such as machine control, has produced many efficiency gains. This greatly helps inexperienced operators, but also ensures experienced folks meet the specs of the project. By using a system like grade control and automating certain aspects of the machine, it can greatly reduce rework, which saves time, money, and reduces fuel burn.
Challenges & Opportunities
What are the biggest challenges facing the heavy equipment industry currently, or do you see the industry facing in the coming years?
Manufacturers across the nation are facing an industry-wide workforce shortage. Between the aging workforce and fewer graduates seeking careers in the trades, the gap is growing, rapidly. The struggle to attract and retain talent is evident. Industry leaders are asking: How do manufacturers in the modern age create an appealing culture for the next generation? According to a study by The Manufacturing Institute, the vast majority (78%) of companies indicated that they were 'very or somewhat' concerned about the impending aging workforce exodus. More concerning, however, is the concurrent brain drain that accompanies those retirements. Awareness is more than just looking around and realizing the industry's workforce is growing older. While that certainly is the case, now is not the time to ignore the issue or look the other way. Communication is an essential piece of addressing an aging workforce. Creating the right environment for talking about future plans, goals and aspirations, at any age, is key. Incorporating discussion of the future with all employees can keep organizations from being surprised by a sudden retirement. It is also a great way to discuss employee development, to see if employees are engaged with their work, or if they are looking for a new challenge. Open communication can also allow older workers to communicate if working conditions have become physically stressful and, if so, for the employer to offer other alternatives. Communication should create a culture where all workers, including older workers, feel supported, valued and engaged.
Awareness also includes assessing future workforce change in order to understand what positions will need to be filled, and then working to create a plan for the entire team or production chain. When older workers leave, it can set off a ripple effect as team members transition or new members are brought in. Early communication can ensure that the entire team is prepared, thoughts and concerns have been addressed, and any training or mentoring has been completed before the retirement takes place.
Succession planning and knowledge transfer are not activities reserved for top leadership. Think about the organizational information top trade professionals have about process, the quirks of the machines or lines they work on, and how to work best within and across teams. According to a survey of 1,500 baby boomers by Express Employment Professionals, few employers are asking for their knowledge before they leave.
AEM has created a workforce toolkit to help our member companies find the best talent for open positions and to retain those already on staff. AEM's Workforce Solutions Toolkit is a collection of researched-based industry best practices, articles, and action plans assembled to help our members recruit and retain employees that was created by the industry for the industry.