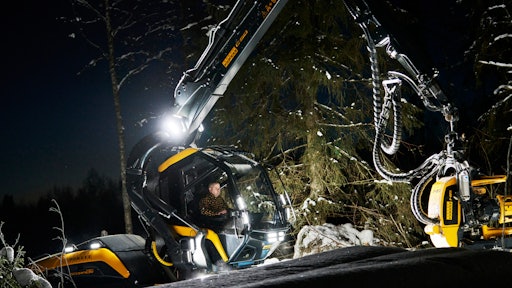 PONSSE
This year's top news is as varied as the content we cover while providing a look at the topics which tend to be most popular among our audience. These include company mergers, electrification initiatives and new equipment launches.
With electrification's rapid uptick in the heavy equipment markets it's no surprise that the top news piece is related to the topic. A company like Meritor announcing the start of production of its electric powertrain technology shows just how far this industry trend has come in recent years.
1.
Meritor

to Begin Production of Electric Powertrains, Forms New OEM Partnerships

February 3, 2021

Summary: Meritor announced it would begin production of its Blue Horizon 14Xe electric powertrain in 2021. The fully integrated, all-electric system can be used in medium- and heavy-duty commercial vehicles. Meritor's ePowertrain will also be integrated into new electric vehicle designs including the Volta Trucks' fully-electric commercial vehicle and the Lion Electric Class 8 tractor.
2. Red Dot Announces Winners for 2021 Product Design Award
April 20, 2021
Summary: The international design award Red Dot announced the winners in its Product Design category which included several manufacturers in the heavy equipment industries. Among this year's winners were John Deere, PONSSE, AGCO, Volvo and more.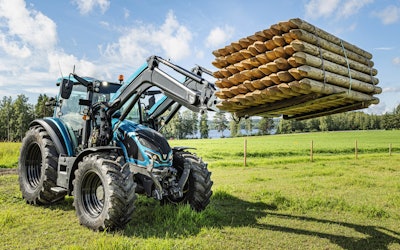 3. John Deere Debuts New Model Year 2022 Agriculture Equipment
March 2, 2021
Summary: John Deere introduced several new pieces of equipment featuring advanced technology to help farmers improve their productivity in the field. Among the new machines are updated versions of the 8 Series tractors available with an optional Central Tire Inflation System and the new 400 and 600 Series Sprayers featuring larger operator cabs.
4. Caterpillar Launching New Technology and Equipment at MINExpo 2021
June 17, 2021
Summary: Caterpillar was one of several OEMs to exhibit the latest mining equipment during the quadrennial MINExpo INTERNATIONAL. Machine debuts included the new R1700 XE LHD featuring 100% battery electric propulsion which generates significantly less heat and noise.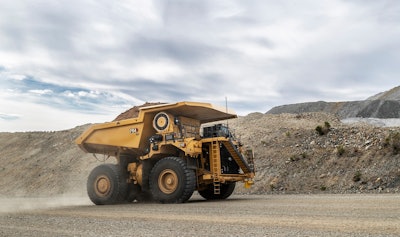 5.
Hyundai Acquires Doosan
August 19, 2021
Summary: Two heavy equipment giants came together this year when Hyundai Heavy Industries acquired Doosan Infracore. Doosan will now be a subidiary of the newly created Hyundai Genuine group along with Hyundai Construction Equipment.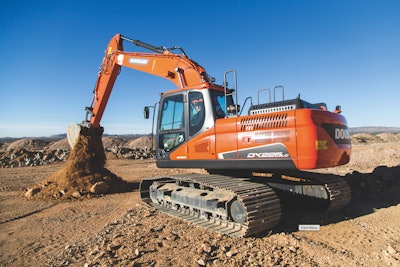 6. Achates Power Continues Development of Opposed-Piston Engine for U.S. Army Vehicles
February 5, 2021
Summary: Achates Power has received a contract from the U.S. Army to develop opposed-piston engines for use in tactical vehicles. The family of engines strategy uses a common power cylinder system across several different engine variants to address a range of power and torque requirements in order to serve multiple military vehicles with a common architecture.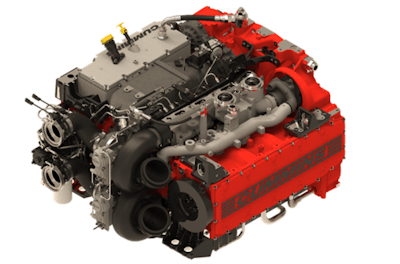 7. Danfoss Establishing White Drive Motors & Steering as Standalone Business
January 28, 2021
Summary: In preparation for its acquisition of Eaton Hydraulics, Danfoss established White Drive Motors & Steering as a stand-alone business unit which it plans to sell. The new business unit will offer a portfolio of orbital motor and steering products, as well as other products for the hydraulics industry.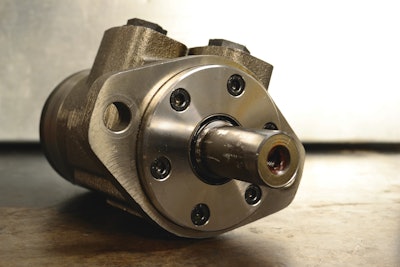 8. Briggs & Stratton Launches 10 kWh Battery Pack
July 27, 2021
Summary: Briggs & Stratton expanded its battery offering with the launch of the 10 kWh battery pack. As the largest in its product line, the battery provides customers with more power and is capable of being paired with up to 10 other packs for a total power output of 100 kWh.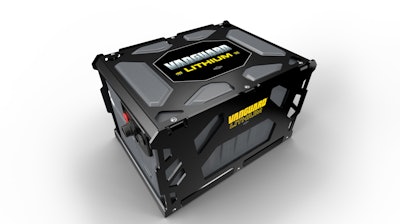 9.
Danfoss

Editron Introduces Fully-Electric Wheel Loader System

December 2, 2020

Summary: Danfoss Editron's electric wheel loader system includes an EM-PMI375-T800 motor with a speed range of up to 4,000 rpm. The system is anticipated to provide emissions savings of 38 tons of CO2 annually based on average low, medium and high work cycles.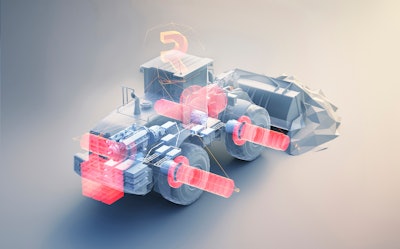 10. Volvo Trucks Makes Latest-Generation D13 Turbo Compound Engine Standard in VNL Models
November 17, 2020
Summary: Volvo Trucks made the D13TC engine standard on its popular VNL truck models in an effort to provide customers with improved fuel efficiency. The engine is equipped with Dynamic Torque, a system that enables the driver to operate the truck in a more fuel-efficient manner by adjusting to the exact load without impacting performance.