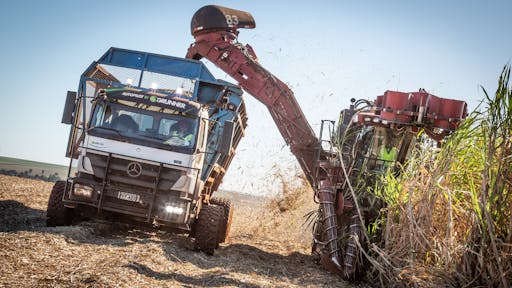 Automated Mercedes-Benz trucks are being used for the first time in the Brazilian sugar cane harvest. As part of a development partnership with the Brazilian agricultural technology manufacturer GrunnerTech, Mercedes-Benz do Brasil has configured 18 Mercedes-Benz Axor 3131 trucks specifically for automated use in sugar cane harvesting. The Axor, which has proven itself on the Brazilian market, is equipped with all the technological components required for automated Level 2 driving: the vehicle automatically controls the speed and proximity as well as longitudinal and lateral guidance. Although the driver retains control of the truck at all times, his hands do not have to be permanently on the steering wheel. In addition to the automated driving functions, the Axor has an additional front axle, extended tire spacing, "high flotation" tires for agricultural use and antennas to receive satellite signals. Two of these automated trucks are already in customer service at AgroCana Caiana in the fields of the Brazilian state of São Paulo. A total of 18 vehicles will soon be sent to other Brazilian customer.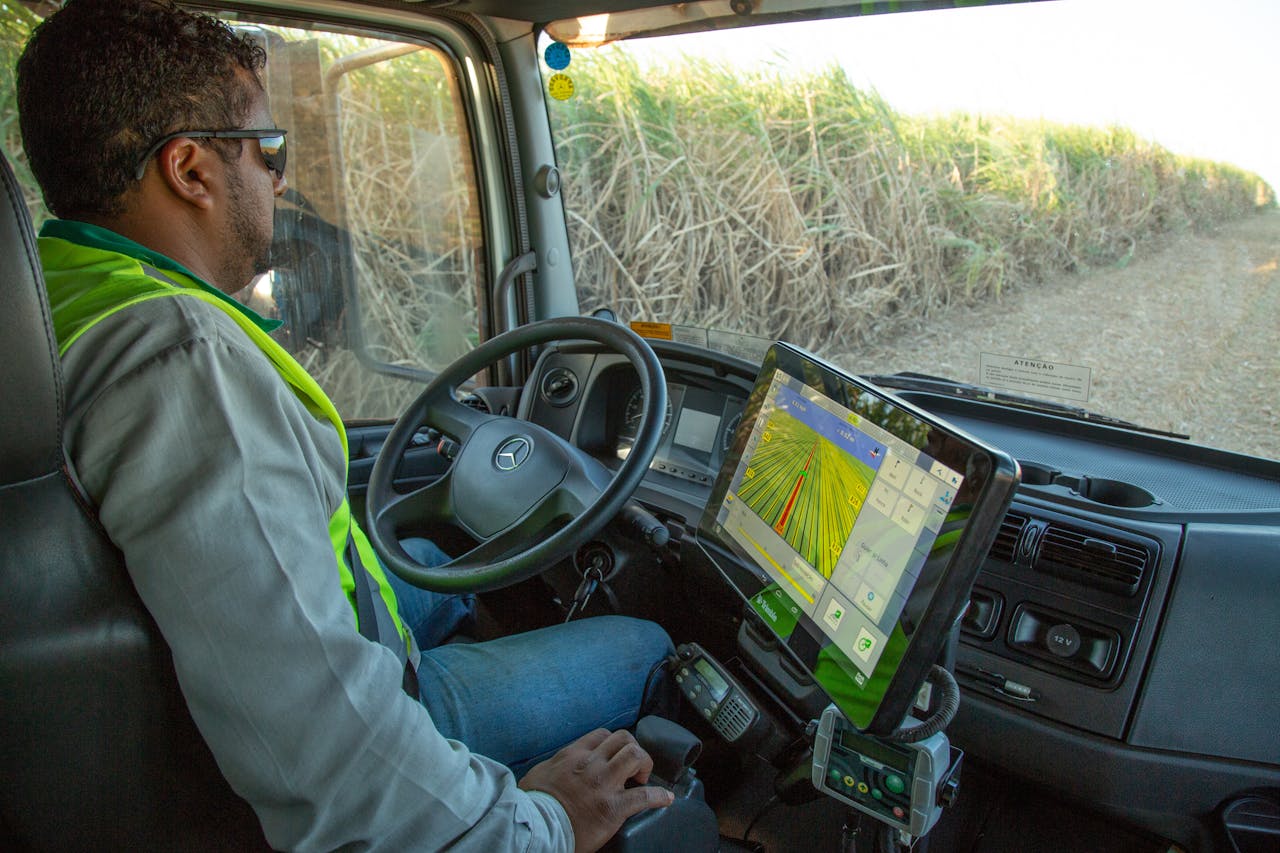 How does this work in practice?
Before the truck can actively help on the plantation, the harvest route is determined on the computer with a level of accuracy down to the centimeter. The automated journey is controlled via cruise control, GPS and geo-referencing. The Axor works together with a sugar cane harvester, which also drives autonomously and conveys the harvested sugar cane straight to the truck body. The average speed is around 6 km/h. Once the Axor has been filled, the driver takes control of the truck again to transfer the goods to a vehicle with a larger capacity.
What advantages does the automated truck offer the customer?
On the one hand, the automated Mercedes-Benz Axor is in operation 24 hours a day. In addition, the new truck also pays off financially for the customer: compared with a conventional tractor, fuel savings of up to 50% are possible. Lubricant consumption is reduced by 40% and servicing and maintenance costs fall by 30%. Precisely pre-set route guidance also increases productivity: One vehicle is able to harvest twice as much product in the same period of time.