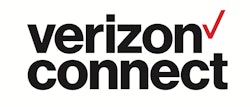 Before modern mobile enterprises can optimize their businesses while improving safety, efficiency and productivity, everything -- vehicles, assets, people and the work itself must be connected. In order to benefit from that connectivity, Telogis announced a number of new products during a keynote hosted by founder Jason Koch at its annual Telogis Latitude conference that capitalize on built-in connectivity, and advanced mobile applications that connect and empower mobile workers.
"For so many of the automotive and equipment manufacturers, building the connectivity in at the factory is happening today, and in the near future, commercial customers will be hard-pressed to find a vehicle or asset without it," said Koch. "As an extension of vehicle and asset connectivity, Telogis is connecting the people in the field, empowering them through next-gen apps that drive higher levels of job satisfaction, end customer satisfaction, safety, productivity and efficiency."
During the Telogis Latitude keynote, Koch announced new extensions to the Telogis platform including:
Telogis Logbook
Telogis Logbook was built from the ground up to support not just commercial drivers, mobile sales reps and supervisors, but people in the field that drive a vehicle for both personal and business use. This app makes it simple to classify mileage as either personal or business and even allow the addition of labels to organize trips by business purpose.
Logbook empowers drivers and field reps to more easily view and classify their completed trips with a simple swipe on a mobile device. Supervisors can easily administer classified miles, assign unclassified trips to individual drivers and generate private-versus-business mileage summaries and detailed reports for more reliable tax reporting.
Telogis Equipment for AEMP
Mobile businesses that operate heavy equipment will now have complete visibility into all of their assets – vehicles, yellow iron and people – on one login with enhanced data coming right from the OEM via the standard set by American Equipment Management Professionals (AEMP).
Telogis is able to pull critical data from its unique AEMP feed into the Telogis platform including engine hours. Equipment can be activated instantly, and requires no aftermarket hardware installation.
Telogis Maintenance Connect
Telogis Maintenance Connect loops service centers into the connected ecosystem and enables customers to maximize uptime and prevent breakdowns by sending Diagnostic Trouble Codes (DTCs) and other mission-critical vehicle data directly to the designated service center. Companies can leverage connected data by easily importing standard maintenance schedules from the vehicle OEMs and sharing vehicle information with the right resources; reducing maintenance costs through active management of preventive maintenance schedules.
Telogis Latitude is an annual gathering of some of the world's most well-known mobile enterprises, Telogis' automotive OEM partners and other industry executives taking place this week at the St. Regis Monarch Beach Resort in Dana Point, CA.