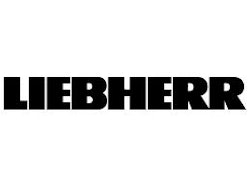 Liebherr Construction Equipment announces a new stocking distribution agreement with Heavy Machines Inc. for the state of Maine, Memphis, Tennessee area and an expanded territory that includes Louisiana and the Shreveport trading area.
Heavy Machines Inc. of Memphis, TN, was founded in 1971 and is now a leading distributor of equipment, supplying heavy-duty and special purpose equipment for the mining, log handling, scrap handling/recycling and material handling applications. Their product lines include new and used excavators, wheel loaders, shredders and grinders.
"Our focus is to add value to our customer's businesses and to build long-term relationships through equipment sales, customer service and Industrial Services," says Rich Wilson, CEO of Heavy Machines Inc. "The new agreement with Liebherr will allow us to continue to focus on our diverse range of niche markets and continue to fulfill our customer needs for specialized equipment. We are looking forward to our mutual success and the continued growth of the Liebherr brand in both our existing and new territories."
Heavy Machines, Inc. has a team of 166 employees including 70 field service technicians spread across seven stores covering 12 states. The company has a 33,000 square-foot rebuild facility and 16,000 square foot parts distribution center in Memphis, with the branches having smaller shop/parts facilities. Heavy Machines represents Liebherr in their Memphis, TN; Skowhegan, ME; Shreveport, LA and Sorrento, LA stores.