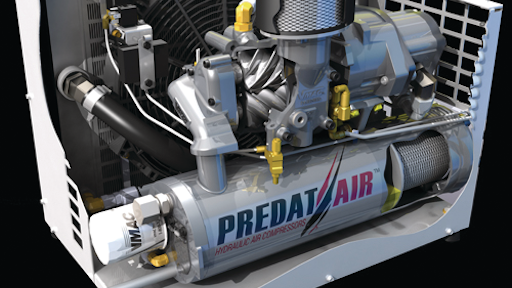 Predatair is a hydraulic air compressor engineered and manufactured by VMAC to meet the demands of the most challenging applications. Equipped with a remote digital LCD control unit, operators can now monitor hydraulic and compressor oil temperature, pressure, system hours and error logs, for on-the-spot analysis and troubleshooting.
• Designed to work in extreme climates, with built-in freeze protection and an over-temp safety switch
• Standby mode helps maximize service intervals, system life
• Rotary-screw compressor packs up to 40 or 60 cfm to power a range of applications, from air guns to a jackhammer.
Request More Information
Fill out the form below to request more information about
PREDATAIR