*This content brought to you in partnership with Horton*
Founded in 1994, Hansen & Adkins is an auto transport company headquartered in Los Alamitos, California. It serves 16 major auto manufacturers via 34 hubs. It covers all 50 states, as well as Canada. Its fleet consists of 1,100 haulers and it prides itself on having one of the newest, state-of-the-art fleets on the road. It is industry-recognized for excellence in safety, damage elimination, performance and more. Thus, when Hansen & Adkins' Jacksonville hub brought a fan drive problem to the attention of Volvo's Fleet Service Manager, Guenter Schlottmann, it started the process of finding a quick solution.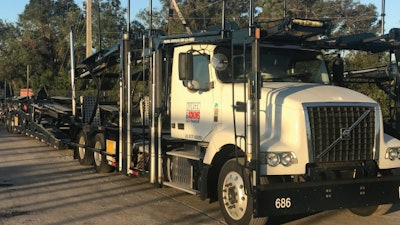 Schlottman learned that some of the trucks in Hansen & Adkins' Florida fleet had suffered progressive damage to their original equipment fan drives. The damage was caused by broken fan drive belts or failed tensioners during operation. The result was expensive downtime.
Most of H&A's fleet consists of the Volvo VAH Series Trucks which are designed and built specifically for auto haulers. They contain either the D11 or D13 Volvo engine. The challenge was to find a replacement fan drive that could be installed quickly and easily so the transports could get back on the road.
Learn more about the challenges, solution, and results in this case study by filling out the form below.