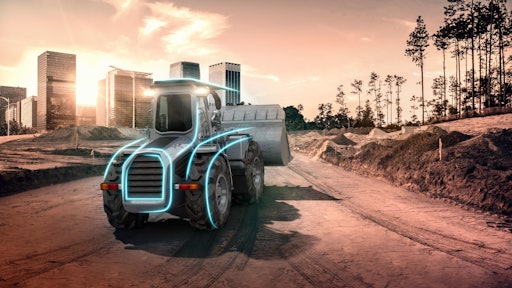 Webasto Group
OEM Industry News Briefs provides a weekly round up of the latest news and company announcements you may have missed in the heavy equipment engineering and manufacturing industries.
DEUTZ joins United Nations Global Compact
As part of its sustainability efforts, DEUTZ has joined the UN Global Compact (UNGC) which aims to steer globalization in a socially and environmentally more responsible and therefore more sustainable direction through concerted action. Based on 10 universally accepted principles, each member freely undertakes to promote human rights, fair working conditions, environmental protection, and the fight against corruption, and to prepare annual reports on its progress in respect of these issues.
DEUTZ says it is placing its focus primarily on aspects relating to climate change mitigation, fostering innovation, sustainable consumption and production, decent work, and gender equality.
"DEUTZ stands for responsible corporate governance. By joining the UN Global Compact, DEUTZ is now taking the next step toward more sustainability. The coronavirus pandemic and its economic fallout may be the dominant topic at present, but we must not lose sight of the global challenges that we will continue to face long after this crisis has subsided," says DEUTZ CEO Dr. Frank Hiller in the company's press release announcing it had joined the UNGC.
The company also notes in its press release that it wishes to send a clear signal to suppliers that they will be held more accountable for their sustainability performance going forward. For example, they will be required to ensure that their business activities conform with the DEUTZ Supplier Code and DEUTZ will check and assess their compliance.
Isuzu to develop autonomous medium-duty trucks
Isuzu North America Corporation and Gatik have agreed to collaborate on a project to develop and evaluate fully autonomous medium-duty trucks. By partnering on the project, the companies are looking to help accelerate the commercialization of autonomous delivery trucks in effort to make them safer and more sustainable.
Gatik's autonomous driving technology will be integrated into several Isuzu medium-duty N-Series trucks which meet SAE Level 4 autonomous driving specifications. Vehicles meeting Level 4 are those which do not require a driver to operate or intervene under certain defined conditions.
The companies expect the first vehicles to be deployed this year.
"By bringing these two teams together, we can create segment-changing technology while positioning Gatik to safely commercialize autonomous delivery technology at scale," said Gatik's CEO and Co-Founder Gautam Narang in Isuzu's press release announcing the partnership. "Isuzu N-Series trucks have been best-sellers in their class in the combined U.S.-Canadian market for 35 consecutive years, making them an ideal fit for our solution. We are excited to combine our industry-leading expertise and bring a long-term, sustainable solution to the supply chain."
"As customer requirements for the medium-duty product evolve at an increasingly rapid pace, having the ability to collaborate with Gatik, an industry leader in autonomous technology is very exciting for our team," said Takashi Sadaoka, President and CEO of Isuzu North America Corporation.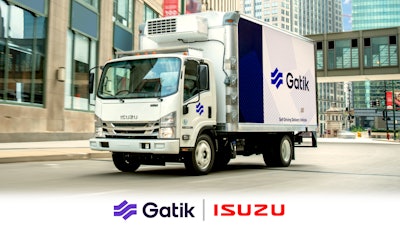 Webasto collaborating with IAV on electric commercial vehicles
Webasto has formed a technology collaboration with engineering specialist IAV in which the companies will research the electrification of buses, trucks and machinery. Each company will bring its expertise to the partnership in order to help OEMs fast-track their electrification efforts.
Heike Niehues, globally responsible for the aftermarket business at Webasto, emphasizes in Webasto's press release announcing the collaboration the importance of partnerships in the field of electromobility: "In order to be able to offer our customers solutions that meet their needs, collaborations like this one are important drivers. They serve sustainable mobility for our common end customers – so that electromobility will also be a success story in the field of e-commercial vehicles."
Matthias Kratzsch, Chief Executive Officer at IAV, said: "In light of the increasing complexity and variance of models and technologies, our customers want integrated and efficient development more than ever. With Webasto as a valued partner in the industry, we are positioning ourselves more broadly and supporting our customers in moving even faster from development to series production."
Watch our video interview with Webasto to learn more about the company's battery technology developments.
SSAB joint venture to begin industrialization of fossil-free steelmaking
SSAB, LKAB and Vattenfall—the companies which make up the HYBRIT joint venture—have made another step toward industrialization of fossil-free steel production. Planning is underway for the world's first production plan for fossil-free sponge iron.
According to a press release from SSAB on the topic, industrialization is intended to start with the first demonstration plant, which will be ready in 2026, for the production of 1.3 million tonnes of fossil-free sponge iron in Gällivare, Sweden. The demonstration plant will be integrated with iron pellet making; the goal is to expand sponge iron production to a full industrial scale of 2.7 million tonnes by 2030 to be able to supply SSAB and other companies with feedstock for fossil-free steel.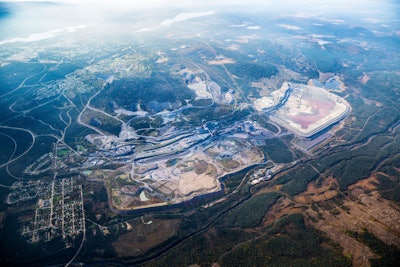 Daimler electric trucks available for order
Daimler Trucks North America (DTNA) announces the Freightliner eCascadia and Freightliner eM2 are now available to order. DTNA is preparing to begin production of the all-electric trucks in late 2022.
To aid customers with their orders, DTNA will also offer the resources of an eConsulting team that will assist and advise on the holistic ecosystem needed to integrate battery electric vehicles into their fleets.
Both battery-electric truck models will be equipped with technologies from sister company Detroit. These include the newly introduced Detroit ePowertrain, Detroit Assurance safety systems and advanced telematics services.
The company notes that nearly 750,000 collective miles have been accumulated on the early Freightliner electric fleet to-date, providing valuable data, and customer and driver perspective to Freightliner and DTNA, while allowing customers to see how electric trucks would perform in their own fleet operations.
READ MORE: Commercial Availability of Electric Vehicles and Equipment Increases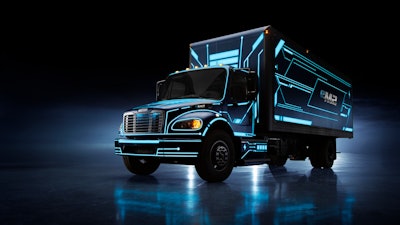 New equipment enters the market
OEMs continue to introduce new equipment models which aim to improve operations for end use customers.
This week John Deere made several new machine and technology announcements during a virtual media event. This includes the launch of SmartGrade grade control on its 210G LC and 350G LC excavators. The factory-installed and -calibrated 3D SmartGrade system delivers increased productivity and accuracy on the job and provides benefits to contractors at all levels.
TOBROCO-GIANT debuted its newest wheel loaders, the G2300 HD and G2300 X-TRA HD, which provide a mid-range option between some of the company's existing models. The new wheel loaders include larger cabs while still offering a compact overall design to enable easy transport and maneuverability in space-constrained applications.
Kenworth and sister brand Peterbilt have introduced new medium-duty truck models. The new Kenworth trucks range from Class 5 to light Class 8 and were designed from the ground up to provide operator comfort improvements as well as performance enhancements.
PRINOTH has unveiled the next generation of its PANTHER T14R rotating dumper which was first introduced in 2016. Speed of the machine has been increased 5%; payload has also been increased with the next-generation dumper which leads to improved productivity on job sites.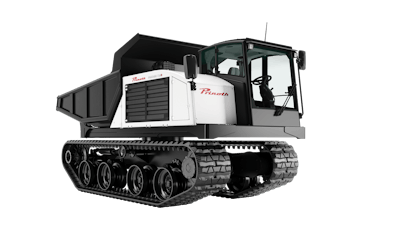 JLG announced this past week the launch of its new 450AJ HC3 boom lift. The boom lift is part of the JLG Hi-Capacity product line that includes articulating and telescopic boom lift models with platform heights ranging from 40-ft. (12.19 m) to 86-ft. (26.21 m).
The 450AJ HC3 model has a 45-ft. (13.72 m) platform height and 25-ft. (7.62 m) of horizontal outreach to provide customers with more flexibility to get work done at height. It also complies with the latest ANSI A92.20/CSA B354.6 industry standards.
Companies in this article